A2 steam locos

Wheel arrangement 4-6-0
Stephenson A2 75? in as built condition in Canadian Red livery circa 1910
---
A true icon of the Victorian Railways, the A2 class would become VR's standard mainline passenger loco from their introduction in Dec. 1907, through both World Wars, until the arrival of the R class in 1951, an amazing span of 44 years. Their versatility also saw them in goods service all over the state. There were two major variants: the first 125 were built with Stephenson valve gear, the final 60 locos were equipped with the more accesible Walschaert's valve gear. Due to administrative madness many A2's were renumbered, some up to 4 times, during their career. Class numbers dwindled rapidly beginning in the early 1950's due to the arrival of the R class steam and B class diesel locos as a result of Operation Phoenix.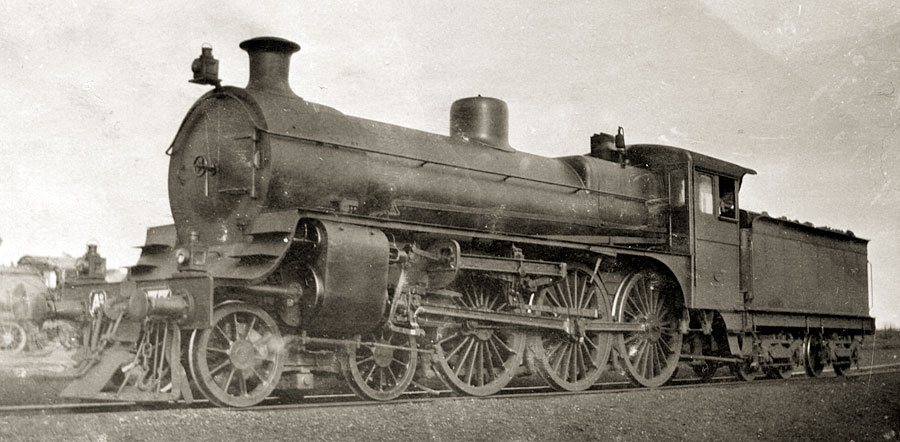 Walschaert A2 in as built condition in black livery circa 1920's
---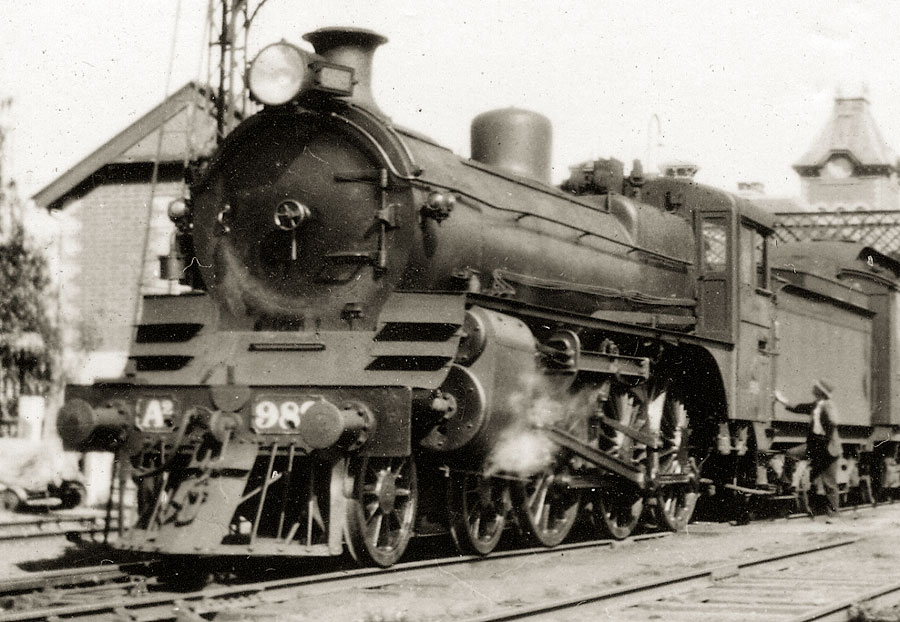 Walschaert A2 989 equipped with electric headlight and staff exchanger, circa 1932.
---
Walschaert A2 998 with modified front end and experimental bucket style funnel, 1935.
---
The A2 that most people were familiar with was in its later guise with modified front end, plain funnel and smoke deflectors, Stephenson A2 817 above and a Walschaert A2 below.
---
BELOW: Walschaert A2 944 in its later form with deflectors.
---

About as modified as an A2 could get: oil burning, deflectors, Boxpok drivers, A2 986 at Spencer St circa 1960.
Photo courtesy Peter Bruce

ABOVE: A1 832 on a down goods at Kilmore East prior to auto couplers, electric headlight and modified front end
circa mid 1930's. The A1 classification was used to denote A2's that had not been superheated.
Between 1923 and 1949 remaining non superheated Stephenson locos were reclassified/renumbered as A1 class.
Upon superheating these locos were reclassified/renumbered as A2's.

J. L. Buckland collection, courtesy National Library of Australia.
please email me with any corrections,comments or questions
page last modified9/11/12