McKeen railmotors

McKeen car No 1, possibly at Newport.

Two of these futuristic looking railcars were purchased from the McKeen Company of Omaha, Nebraska, U.S.A. They had a 6 cylinder petrol engine and a passenger capacity of 73. Apparently they ran Ballarat to Maryborough and Hamilton to Warrnambool services. They must have been dismal failures as railmotors as they only lasted about 3 years. In 1919 they were de-engined and used as passenger cars (ABCL 1 & 2) on the Altona line for a few years. They were both recorded as scrapped in August 1926.

Click HERE for an operating manual for the McKeen car

| | |
| --- | --- |
| Number in Class | 2 |
| Number group | 1 & 2 |
| Construction period | 1911 |
| In service | 1912 - 1915? |
| Where built | Omaha, U.S.A |
| DIAGRAM | |
This view appears to have been taken at Wodonga while the units were being delivered after being off loaded from a ship in NSW. 1911. Notice the roof mounted whistle that appears to be missing from the photo below.
---
Because the McKeen cars were single ended they had to be turned at each end of their runs. This undated photo is captioned "Motor train used between Hamilton and Warrnambool" shows No 2 being turned at Hamilton, and is a rare shot showing the rear end and non power bogie.
---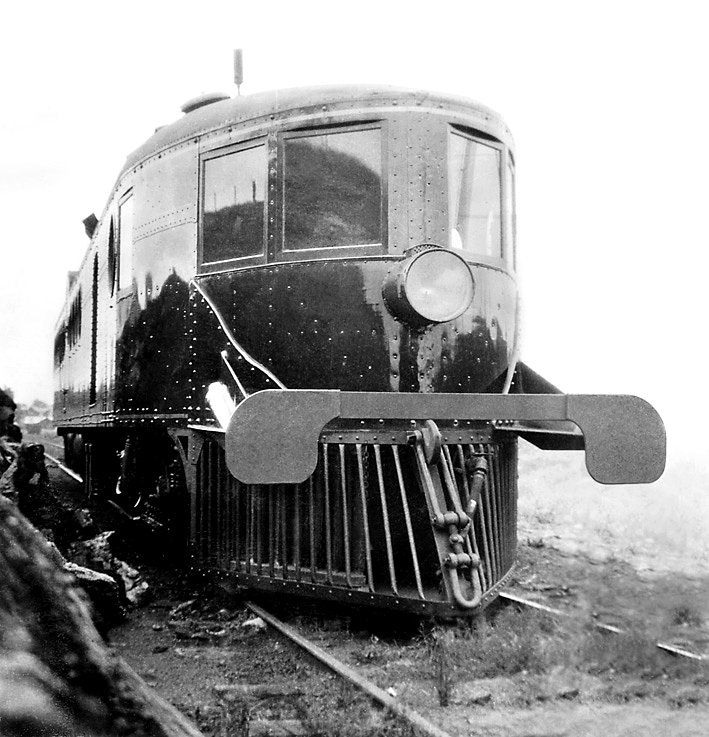 A supurb front view taken at Warnambool showing the buffing plate that was fitted seemingly as soon as it was delivered.
Photo courtesy Lance Cross collection
Above and below, interior views.
---
Undated view of a McKeen car at Warrnambool loco depot.
---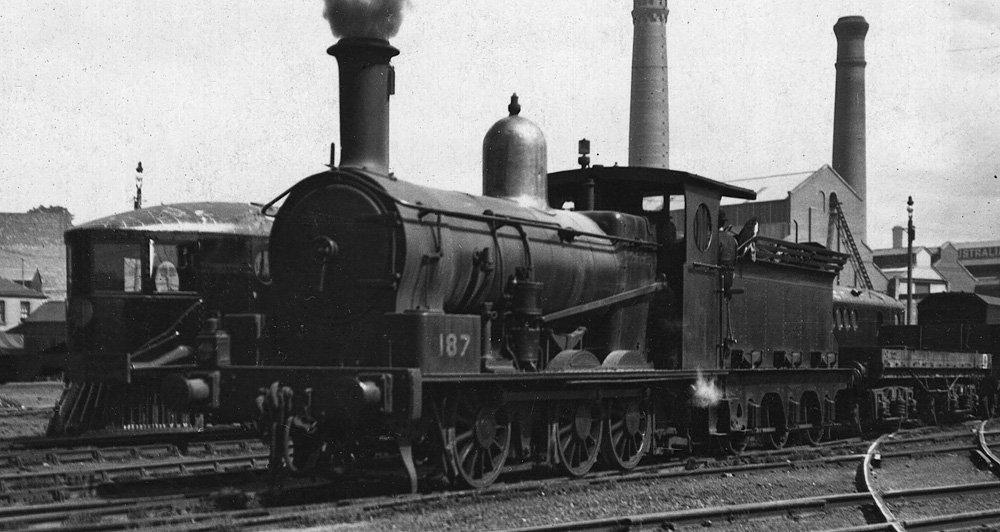 ABOVE: The two McKeen cars at Darling Harbour, NSW, prior to their transfer trip to Victoria.
BELOW: The cars being transferred to Victoria at an unknown station (possibly Marulan) on the NSW "South line"
Thanks to Peter Clark identifying the locations.
---
Photo below is from the Sept. 1959 VR newsletter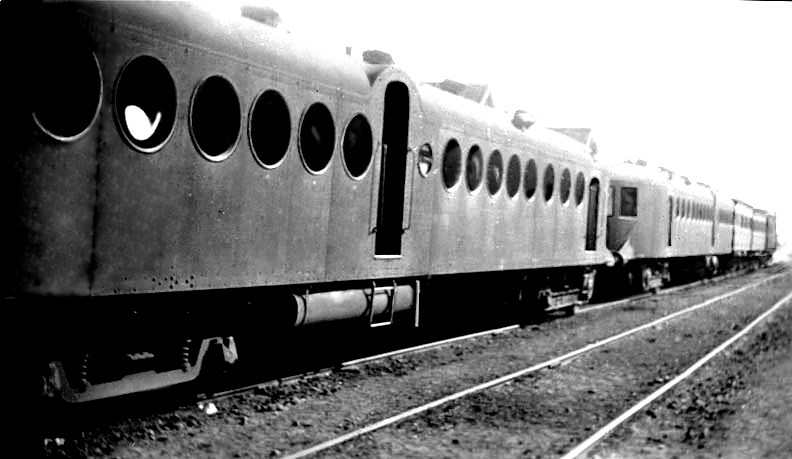 The two de-engined cars in Newport to Altona service at Altona, circa 1925

please email me with any corrections,comments or questions
page last modified3/9/11