S class steam locomotives
wheel arrangement: 4-6-2

ABOVE: S 303 and S 301 at North Melbourne loco depot in the final color scheme of blue & gold
North Melbourne loco depot, Dec. 1938

| | |
| --- | --- |
| Number in Class | 4 |
| Number group | 300 - 303 |
| Construction period | 1928 - 1929 |
| In service | 1928 - 1954 |
| Where built | Newport |
| Diagram | |
| Tractive effort | 41,670 lb |
| | |

Considered by many to be VR's last word in passenger locomotives, they were VR's first 3 cylinder steam loco's. This small class was built to run Melbourne to Albury passenger trains and spent their entire careers on the North East line. The colour scheme and streamlined concept was inspired by the American railroad, Baltimore & Ohio train "The Royal Blue" They were built unstreamlined and ran in this condition until 1937. The streamlining complimented the all new "Spirit Of Progress" carriages. The S's ran the "Spirit" until 1952 at which time the newly delivered B class diesels took over. From Feb. 1951 they were converted to oil burning. Tragically all the S's were quickly scrapped after their withdrawal.

| | | | |
| --- | --- | --- | --- |
| | | Withdrawn | Mileage |
| S 300 | Mathew Flinders | Sep 1954 | 1,379,791 |
| S 301 | Sir Thomas Mitchell | Oct 1953 | 1,414,367 |
| S 302 | Edward Henty | July 1954 | 1,446,468 |
| S 303 | C. J. LaTrobe | May 1954 | 1,434,664 |
ABOVE: S 301 painted in the solid red scheme that was unique to the period between streamlining
and the launch of the "Spirit Of Progress"
Photo at Benalla June 8 1937
---
ABOVE: S 301 just after it was streamlined. This scheme broke with a long held VR tradition of not applying cast number plates.
ABOVE: S 302 (Edward Henty) shown just after it recieved its blue and gold paint scheme at North Geelong after its demonstration run from Melbourne, 1937.
Official VR Photo
ABOVE & BELOW: Builders view of S 300, 1928

Official VR photos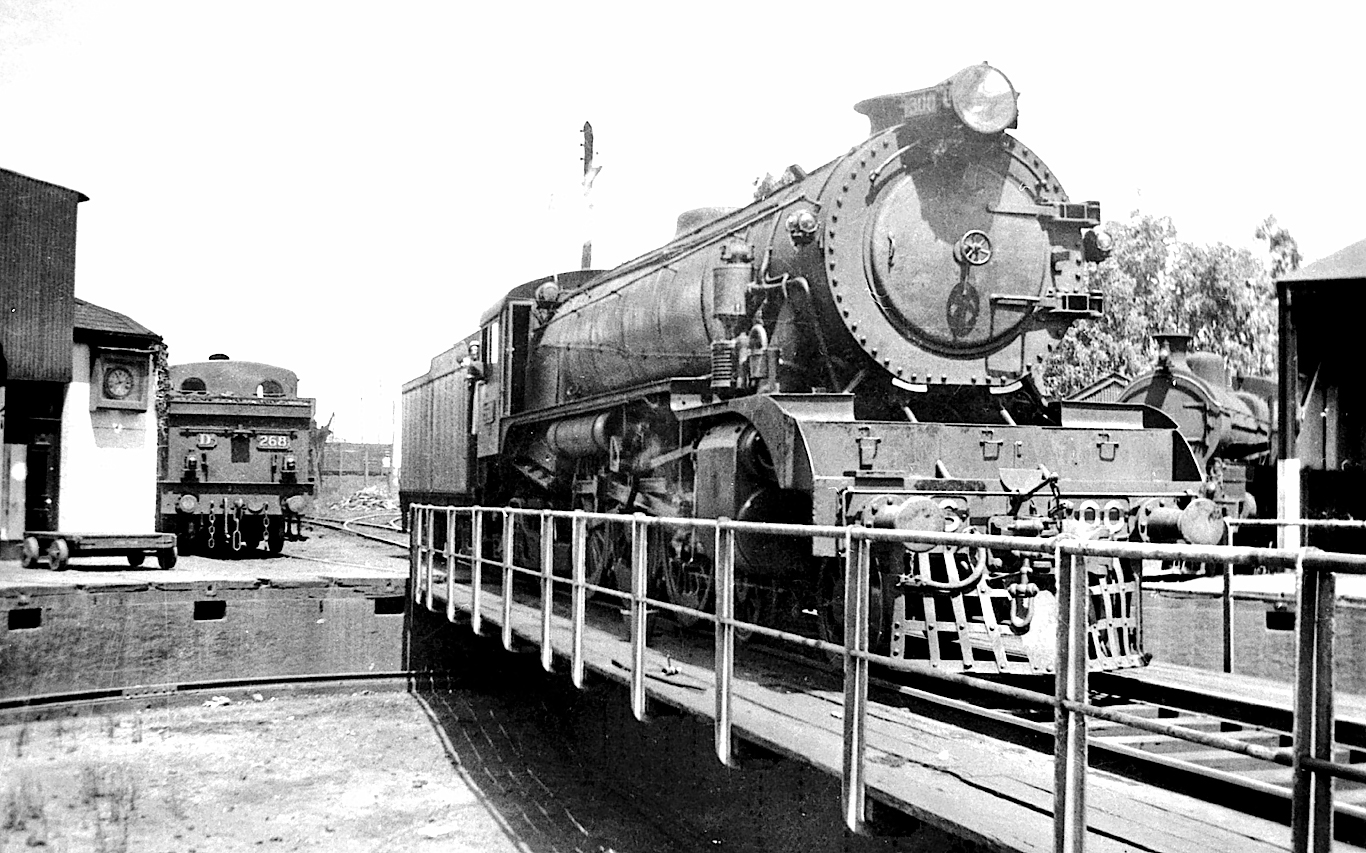 ABOVE: S 300 on the turntable at Seymour circa mid 1930s (PROV photo)
ABOVE: S 300 in "as built" condition, the S's got new, bigger 6 axle tenders as part of the streamlining process to enable them to run from Melbourne to Albury non stop on the "Spirit Of Progress"
---
ABOVE: Smoke deflectors: Around 1934-1935 the cylinder backpressure was decreased as a result of draughting improvements made in the smokbox to improve performance and conserve coal and water, this meant that the smoke coming out of the funnel tended to drift downwards instead of being shot high into the air, the deflectors helped lift the smoke up and away from the line of sight of the crew, the funnels were replaced as part of the improvements as shown in the photos above (as built) and below (1935)
ABOVE: S 303 at Benalla running the up Sydney limited, June 6 1935
---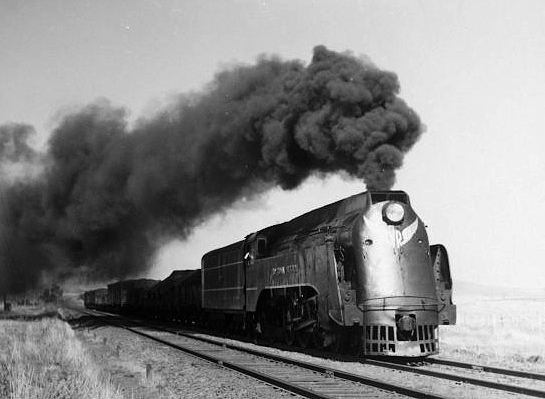 ABOVE: An S on a goods somewhere south of Seymour.
ABOVE: An S on an up pass. near Kilmore East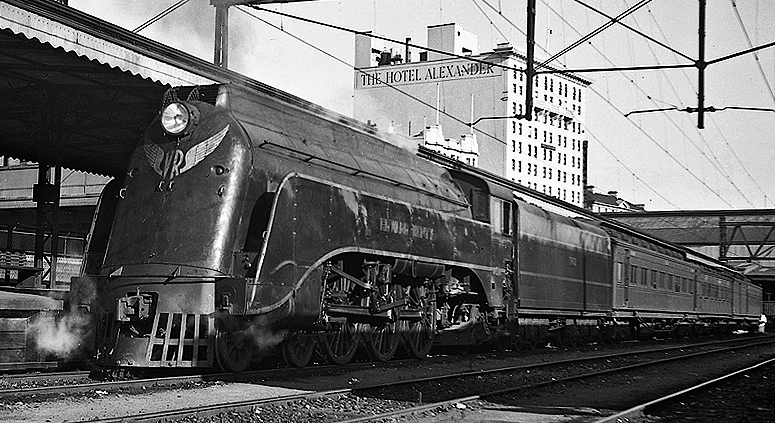 ABOVE: S 302 on a small down pass. most likely a Seymour, at Spencer Street.
ABOVE: The wooden pattern for the cylinder casting.
BELOW: The completed casting.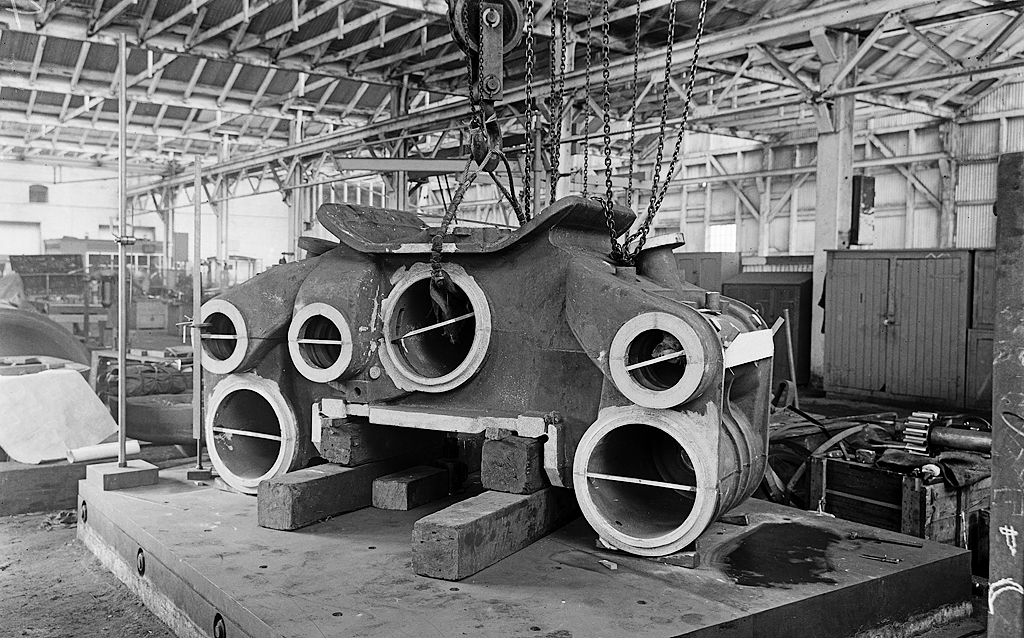 BELOW: Machining the S class casting.
BELOW: An S class under construction at Newport workshops.
BELOW: S 301 is cut up at Newport Oct 1953
---
The S class certainly captured the public's imagination and they featured in contemporary advertising.
please email me with any corrections,comments or questions
page last modified8/23/12