The Korumburra to Outtrim line was opened in two stages, Korumburra to Jumbunna opened in 1894 and Jumbunna to Outtrim opened in 1896. The line served the precious black coal fields in the area. The trainload of coal is shown climbing the 1 in 45 grade just North of the terminus. The photo was most likely taken just after this section of the line had opened in 1896.
The line also closed in two stages when the coal was no longer mined. The last through train to Outtrim ran on June 2 1942 with the line from Jumbunna to Outtrim officially closing in 1951. Korumburra to Jumbunna closed in 1953. It was incredibly steep and twisting line for a broad gauge line, a gradiant profile can be seen HERE
W 155 was one of a group of 12 4-6-0's imported from the USA built by the Baldwin company in 1880.
The photo below, taken from roughly the same spot as the above photo was taken Nov. 2008, approx 112 years later. The huge cutting was filled in not long after the line closed.
Photo below courtesy Chris Wurr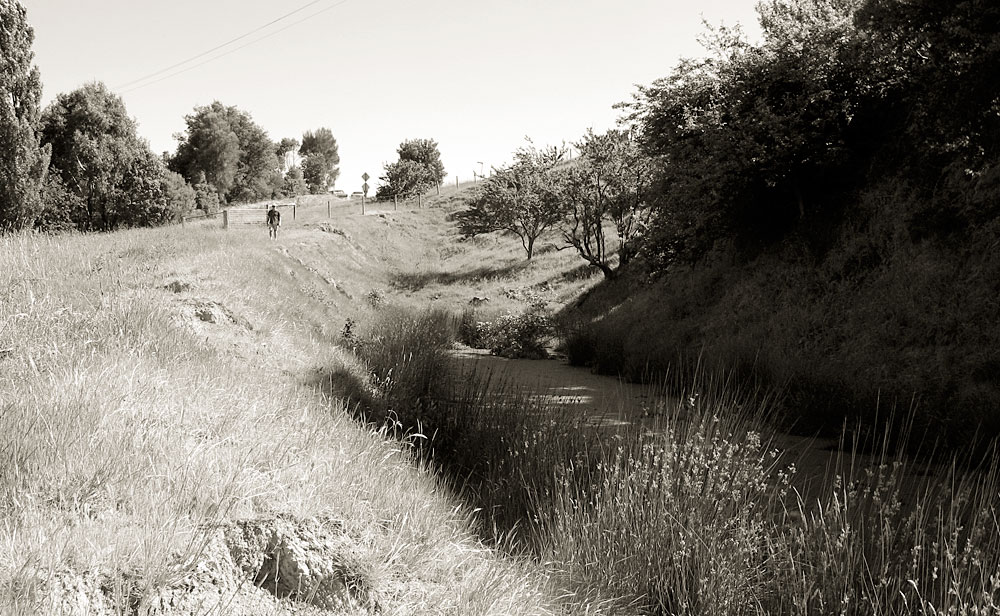 ---
BELOW: V 499 shown a little farther up the track than the previous photo on an up loaded train. V 499 was built by Baldwin and entered VR service in 1900. It was the pattern loco for a further 15 locos built by Phoenix. Date unknown.
feel free to email me with any corrections or comments
page created
Mon, 17 Nov 2008