General view looking towards the terminus, 1983.

Station buildings, 1983

ABOVE: View of the interlocked gates photographed from the signalbox, the area where the fertiliser shed is was where the loco depot was, 1983.
BELOW: The same view 30 years later in 2016.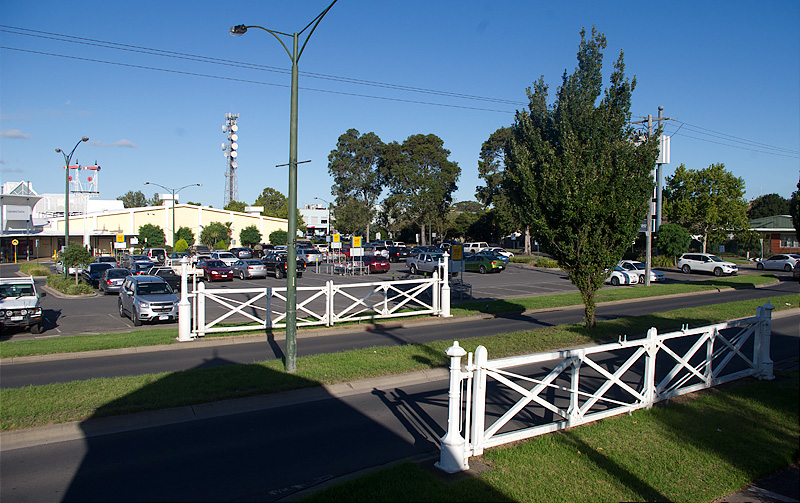 Looking towards the signalbox, from the Melbourne end, 1983.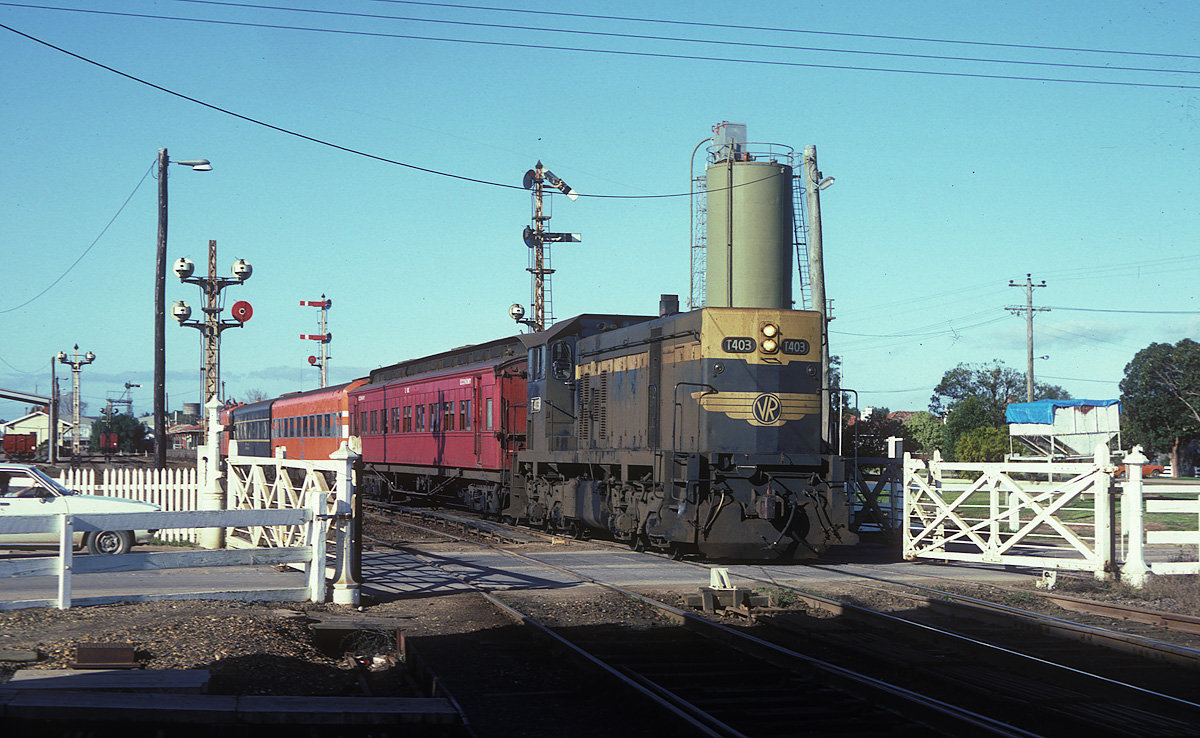 T 403 departs Sale on the Sale to Melbourne leg of the "Gippslander" July 23 1983.
Photo courtesy Warren Banfield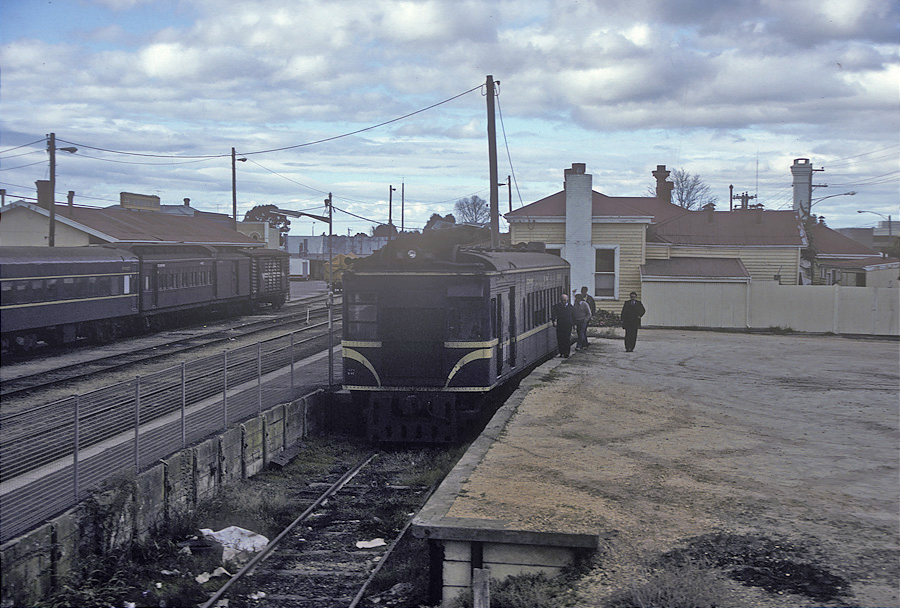 A DERM on an Rail Tourist Assoc. special sits in the car dock prior to a trip on the Sale wharf line. .June 1982

F class at Sale, circa 1880
J 531 at the dead end station at Sale, on an up Race special March 1957Photo courtesy Michael Schrader

T 409 departs old Sale on an enthusiast special. Feb. 22 1969
Photo courtesy Andrew Hennell
feel free to email me with any corrections or comments
page created
Thu, 23 Jun 2016