A view of Traralgon looking east, circa 1905
---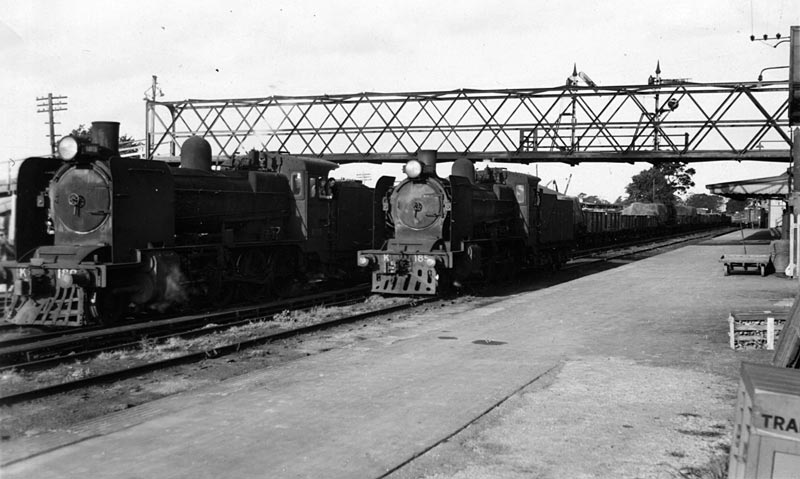 K 180 and K 185 at Traralgon, date not known.
ABOVE: L 1152 arrives Traralgon on the down "Gippslander" The wire ended here at Traralgon so the L will be detached and a T class diesel
will take the train on to Bairnsdale. Sale was a dead end station so the loco had to "run around" its train there, hence the van shown here being at the front of the train. This was one of the very few occasions in Victoria where a train could run without a guards van on the end of the train. The Walker railcar sitting in the dock platform will run to Maffra after the Gippslander has departed.

May 1974.
BELOW: A closeup of the Walker sitting in the Maffra dock.
Both photos courtesy Stuart Lodington.
---

The "Gippslander" used to be hauled by electric L class locos as far as Traralgon where the overhead ended. At Traralgon the
L would cut off and a T class would be attached for the remainder of the trip to Bairnsdale. T 396
prepares to depart Traralgon. 1986
---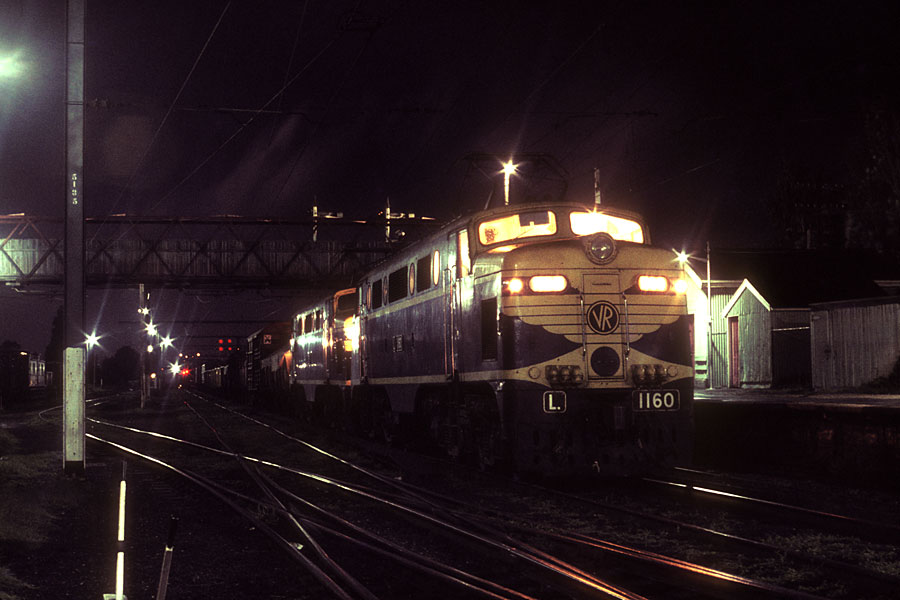 A pair of L's prepare to depart Traralgon on an up goods. 1971
Photo courtesy Peter J. Vincent
---

In June 1987 an enthusiast group ran this special to Traralgon in what was probably the first and only time a Tait ever visited the
Eastern extremity of electrification. The L class and passenger train are stabled awaiting a morning run to Melbourne on Monday.
feel free to email me with any corrections or comments
page created
Tue, 19 Feb 2013