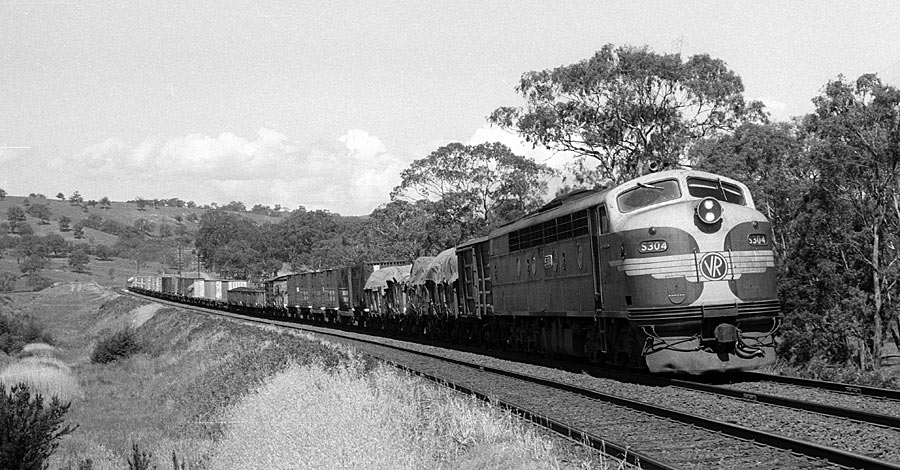 S 304 heads a Melbourne Yard to Seymour goods approaches Kilmore East on a hot Saturday afternoon. Nov. 4 1978

X 37 - T 376 on an up wheat train at Kilmore East, 1986.

B 76 - A 66 up goods at Kilmore East Oct. 1 1985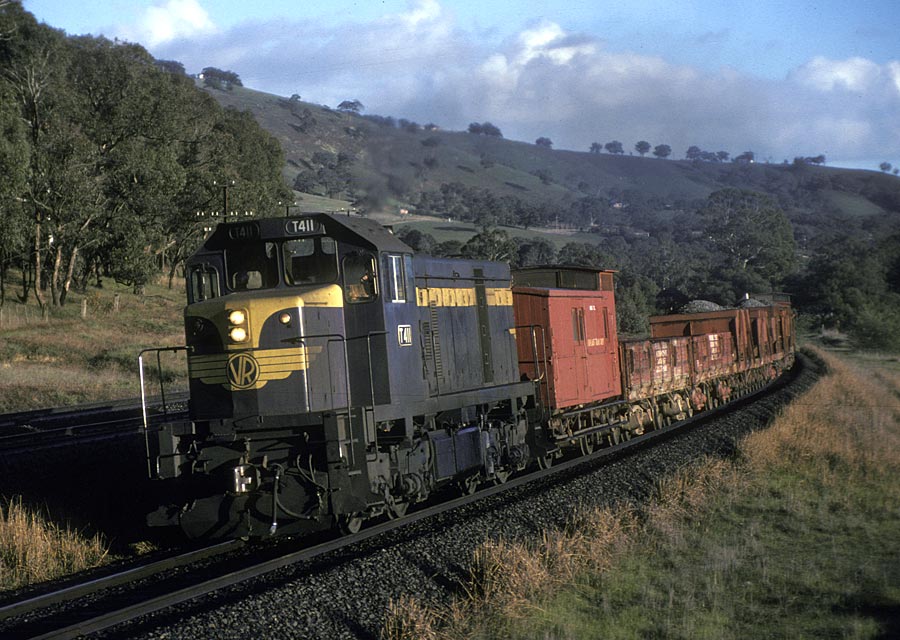 T 411 on an up standard gauge ballast train at Kilmore East. August 1982

An empty "Apex" quarry train leaves the down Broad Gauge mainline at Kilmore East and crosses
over the "up" BG mainline and the Standard Gauge line, the quarry loading facility is
another 1/2 mile from this point. 1987.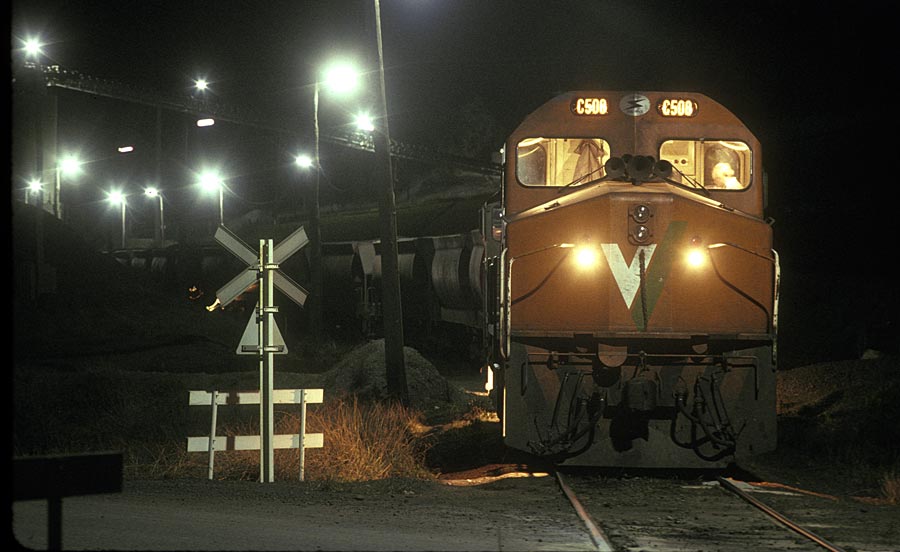 C 508 and a T load the Apex quarry train at Kilmore East,
(The Apex Quarry siding is a short distance north of Kilmore East on the east side of the North East mainline)
1988

When this photo was taken, every B class that hadn't been converted to an A class was still running, however,
the beginning of the end was near. In less than 3 weeks B 67 became the first B class to be withdrawn
as a result of the delivery of the N class. Photo date, Oct. 1 1985.
Withdrawn Oct. 18 1985. Scrapped April 1988.

B 83 on a very short Melbourne to Seymour goods nears Kilnore East. 1982
---
Kilmore East was a favourite location for VR publicity photographers to photograph at.

A very new B 69 on the up broad gauge Spirit of Progress at Kilmore East, 1953.
Official VR photo

The famous railway publicity photo showing S 315 on the up Southern Aurora at Kilmore East, 1963
Official VR photo
feel free to email me with any corrections or comments
page created
Mon, 25 Feb 2013