MANSFIELD LINE

Trawool, looking towards Tallarook, circa 1920.
---

Granite was a tiny station on the Tallarook to Yea/Mansfield branchline. Dd 541 heads what appears to be a down mixed train, date unknown.
Photo from the Chris Elliot collection
---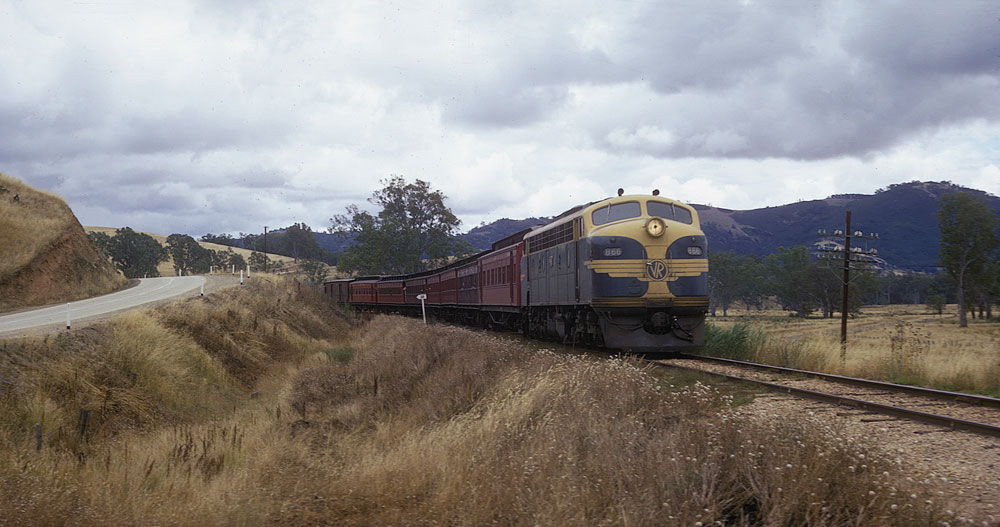 ABOVE: B 66 between Homewood and Yea on an enthusiast special, at Yea the B was replaced by a T class as the train continued on to Cathkin. Jan. 3 1971
BELOW: B 66 after detaching from its train at Yea.
Both photos courtesy Tony Smith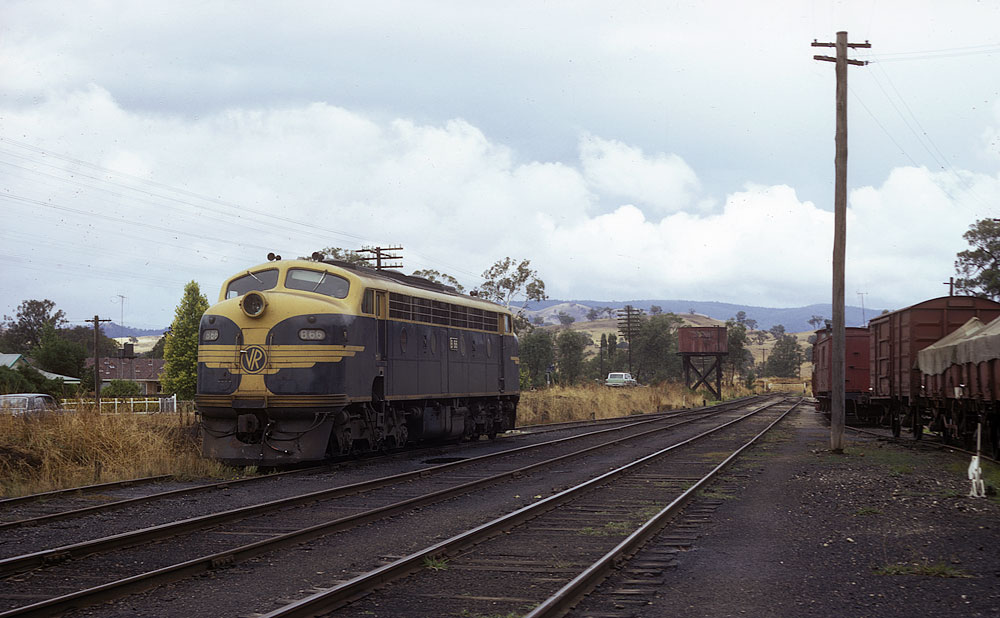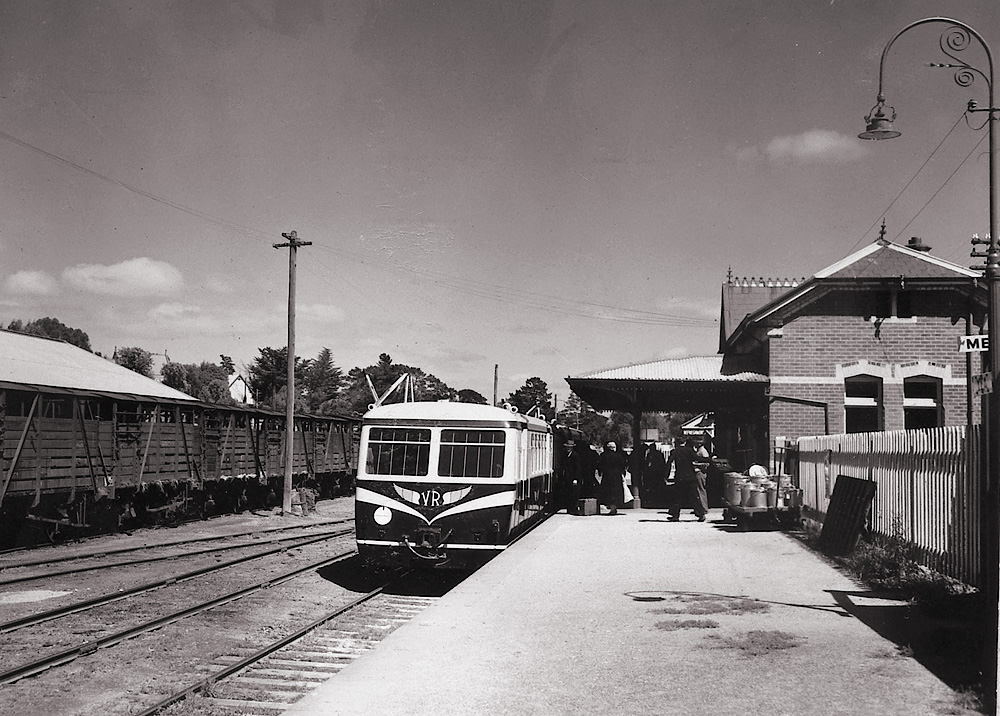 BELOW: A 153 Walker and trailer stand at the platform at Yea on their journey from Mansfield to Melbourne, Nov. 1954
Official VR photo.
---

A 280 hp Walker railmotor is seen here crossing the Brankeet Creek bridge approaching Bonnie Doon whilst running an up Mansfield to Spencer Street service.
This is most likely the 7.40 am out of Mansfield which was timetabled out of Bonnie Doon at 8.05 am.
(Bonnie Doon's up home signal can be seen in the extreme right hand part of the photo)
This part of the Mansfield line was re-routed when the Eildon weir was enlarged.
Official VR Photo circa 1952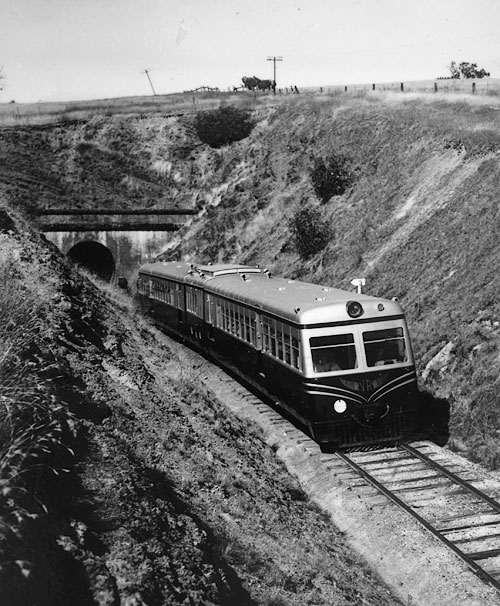 A 280 Walker on a down Mansfield service approaches the Molesworth tunnel
Official VR Photo circa 1952
---

Very early view of Mansfield looking towards the terminus.

A 280 Walker prepares to depart Mansfield on the morning service to Melbourne, 1954
Official VR photo
---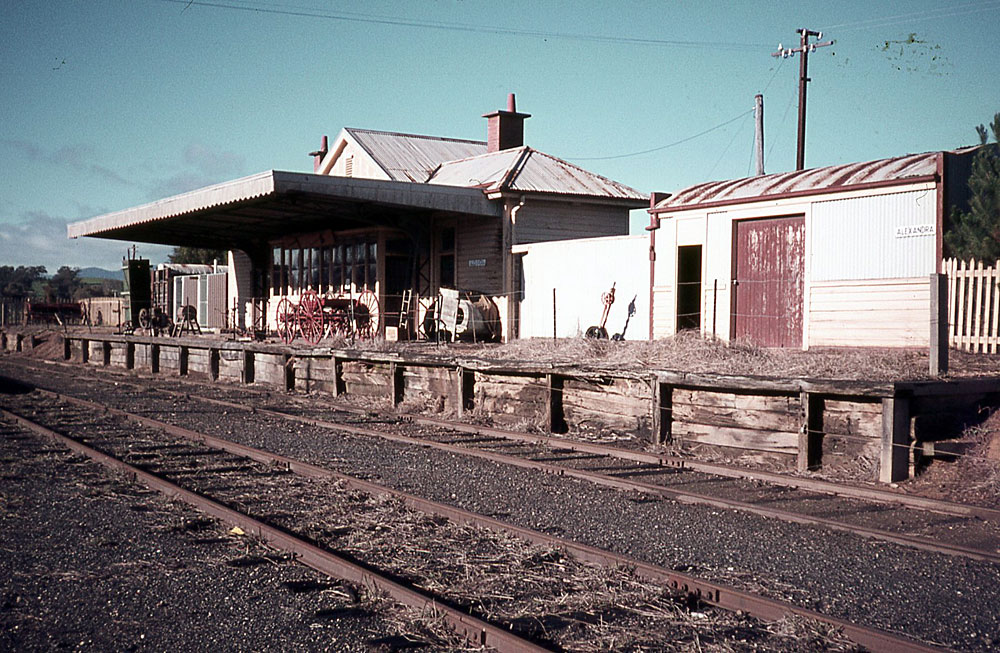 ABOVE: Alexandra station
BELOW: The view looking north back towards the junction
Both photos mid 1970's courtesy Stuart Lodington.
feel free to email me with any corrections or comments
page created
Wed, 18 Nov 2015