(ABOVE) A down empty stock train has arrived at Avenel, way too heavy for a single R class the banker which would have just detached can be seen on the right in No. 2 road. Of course the VR standard issue "double compound" points in the foreground completes this typically VR scene, circa 1896.
(BELOW) A fine view of the station looking south, towards Melbourne with the SM and possibly his wife and son? The freestanding signal box was removed in 1911, photo circa 1900.
All photos from the David Langley collection.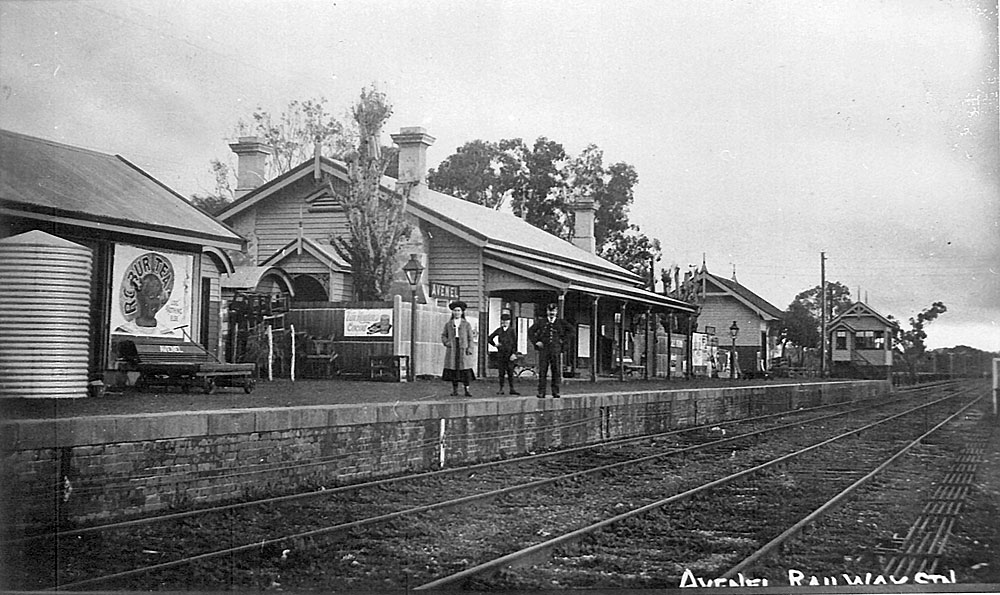 (BELOW) A 1900 era action shot! An up pass (The Sydney Limited or the Express) hauled by what is probably a very new A2 class loco exchanges the staff by hand.
The photo couldn't have been taken earlier than 1907 as that was the year the A2' class was introduced.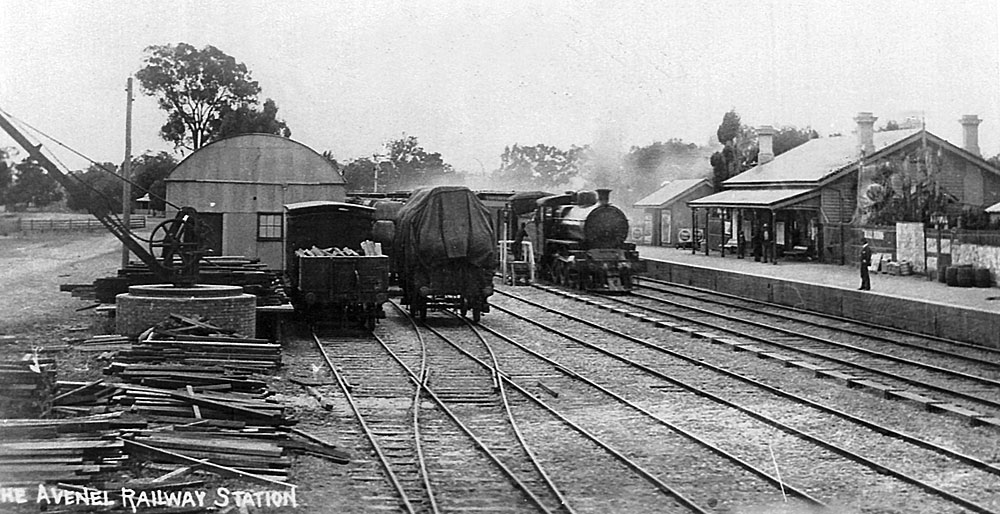 feel free to email me with any corrections or comments
page created
Mon, 1 Sep 2008