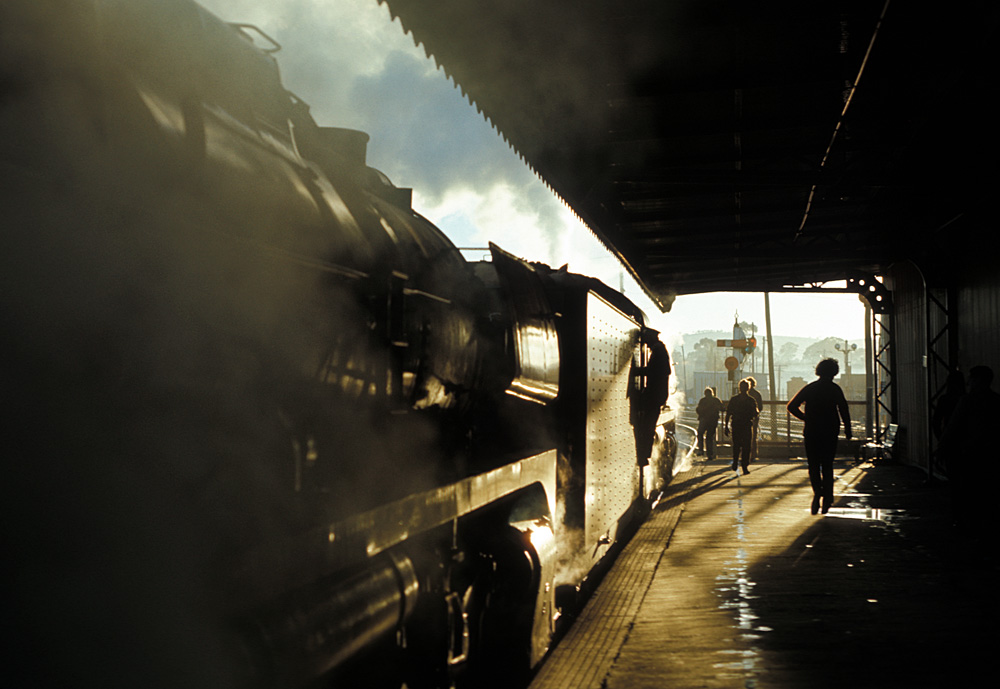 2 R's on an "enthusiast special" at Seymour, April 1972

Photo courtesy Andrew Bau
---

H 220 on an up stock special at Seymour, circa 1950
---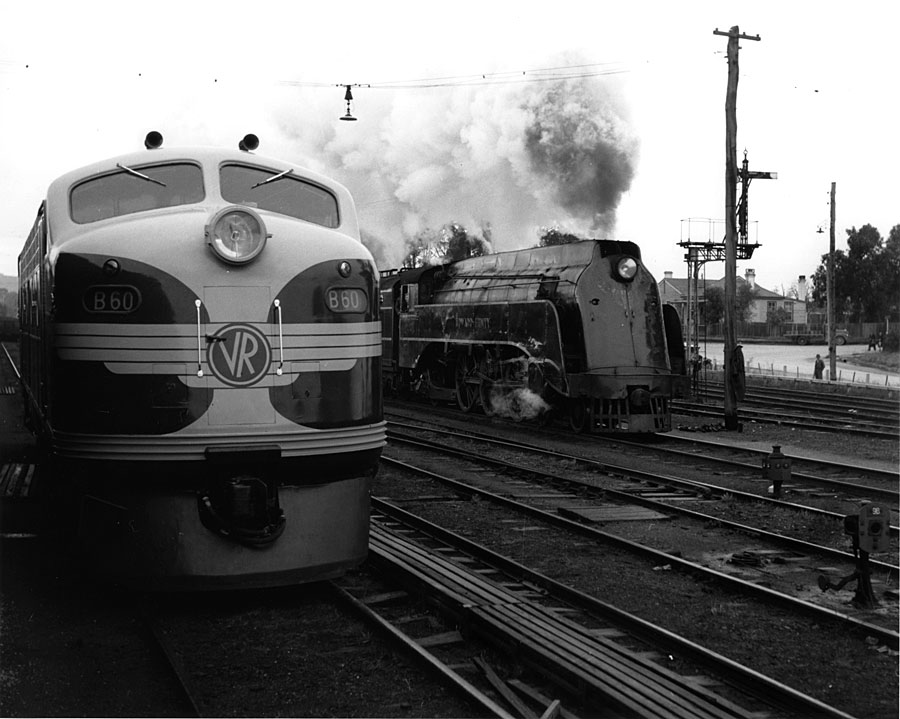 B 60 on its delivery run from Sydney to Melbourne pauses at Seymour as S 302 passes it on an up train. July 1952
Official VR photo
---

T 401 arrives Seymour on a Shepparton to Spencer St pass. 1978
---
BELOW: A N.S.W. 81 class and a V/Line C class on a down standard gauge goods at Seymour platform.
Oct. 19 1988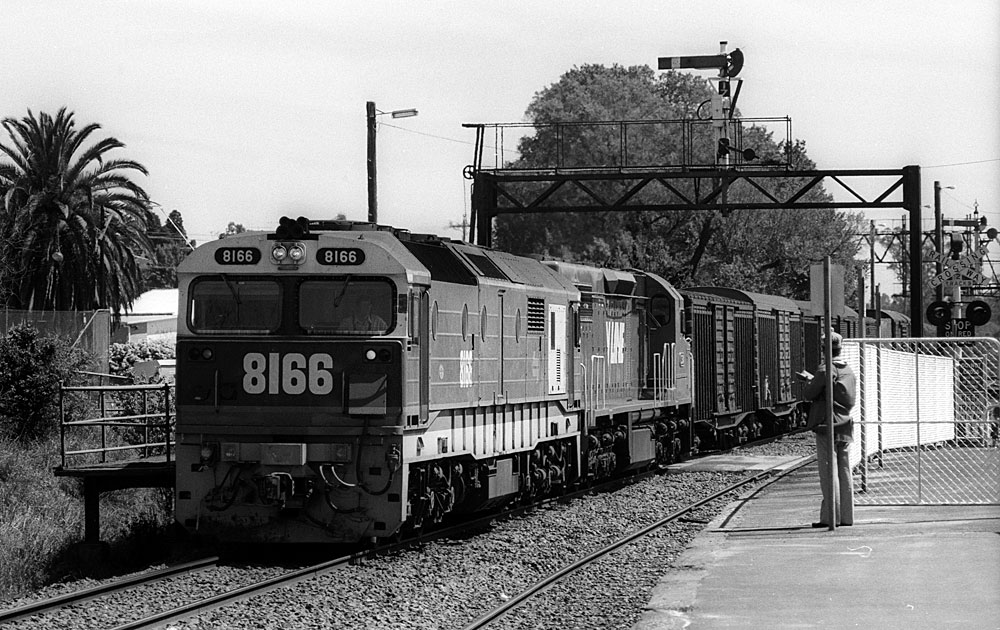 ---
X 40 on the down "Intercapital Daylight" just north of Seymour station.
June 5 1976
Photo courtesy Peter J. Vincent
---
On the broad gauge track between Tallarook and Seymour there is a short section of single track due to the lack on another bridge over the
Goulburn river. Here we see T 358 on a down pass. having just diverged back onto the double track as it arrives at Seymour. (The line on the left
is the standard gauge, Melbourne to Sydney line)
Photo courtesy Peter J. Vincent May 29 1976
---
The up Albury pass. would have been braking heavily here as its approaches Seymour. I hadn't been photographing long and had yet to learn that shady
side shots do not usually make for the best of pictures. The signal above the train was Seymour B's down starting signal and a few years before this photo
would have had Seymour C's down distant. 1978.
---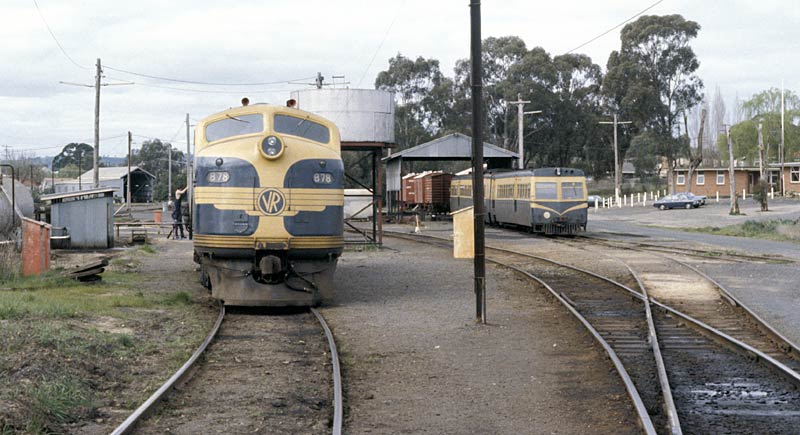 A quiet Saturday afternoon at Seymour loco finds 280 Walker # 82 and B 78 shut down, 1978.
---
B 67 arrives Seymour on an up pass in Feb. 1982. To be honest I can't remember what the pass. was
because it is a bit unusual in being 100% wooden pass.cars.
B 67 was scrapped in 1988
---

W 246 shunts past Seymour B box on the bottom yard pilot, sometimes referred to as the "B box pilot" June 5 1976
Photo courtesy Peter J. Vincent
feel free to email me with any corrections or comments
page created
Fri, 20 Jul 2012