DAYLESFORD LINE
2 circa 1910 views of Daylesford, above we see what looks to be a Creswick bound train departing whilst a Carlshrue bound train stands in the platform.
BELOW: The same view in 2011.
ABOVE: an overall view showing the two trains.
BELOW: Thr same view about 100 years later.
---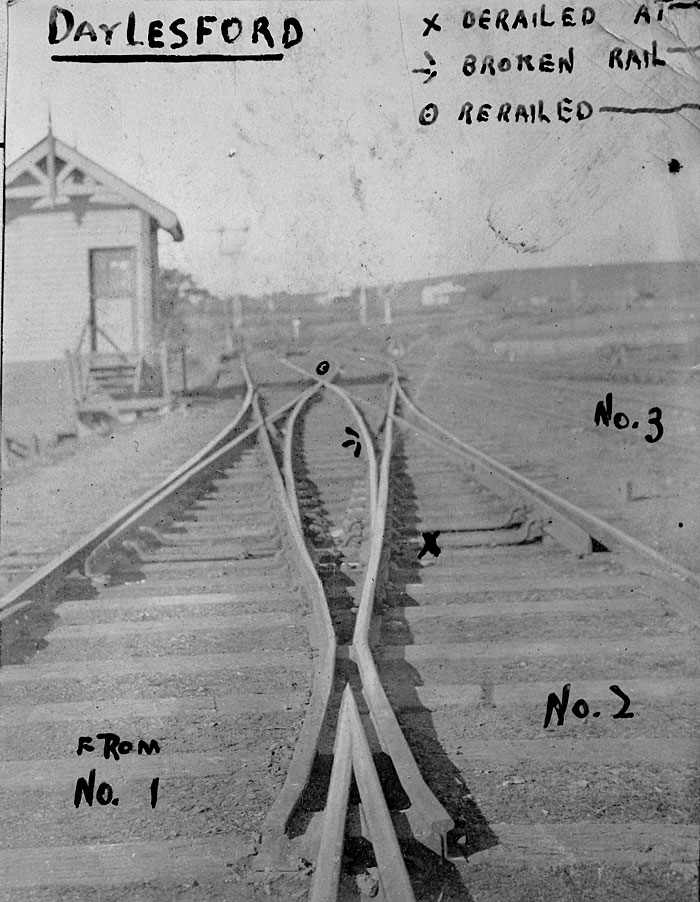 This photo was attached to a 1939 report of an investigation into a derailment at Daylesford
it is the best photo I've seen of the signalbox.
---

D3 673 on an up mixed at Daylesford, 1934
---
ABOVE: Anzac day (April 25) 1977 and the Daylesford line has a bit over a year of life left. A nice day return for the Dynon crew, here we see the train ready to depart on the return journey, due away at 5.25pm. The line closed on July 3 1978.
BELOW: T 405 is turned on the manual turntable.
All Photos courtesy Chris Wurr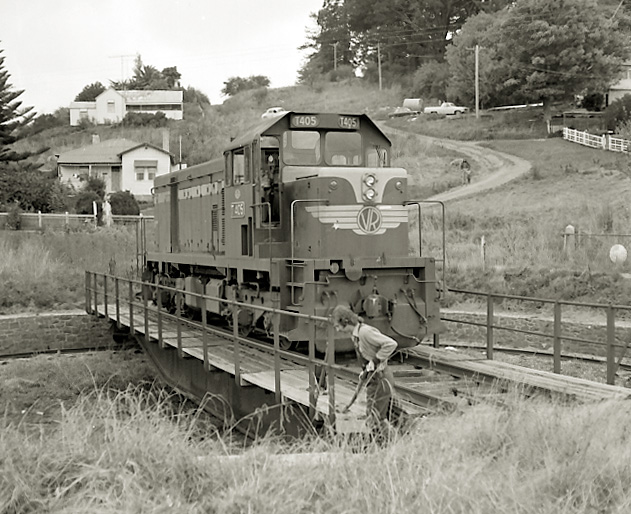 BELOW: After turning the crew took the T down the remains of the Nth Creswick line as far as they dared, this line also connected to the stock siding. This photo was taken from the home arrival signal.
---
LYONVILLE

ABOVE: A down Daylesford service arrives at Lyonville around the turn of the century
BELOW: A detailed view of the train.
Photo from the State Library of Victoria collection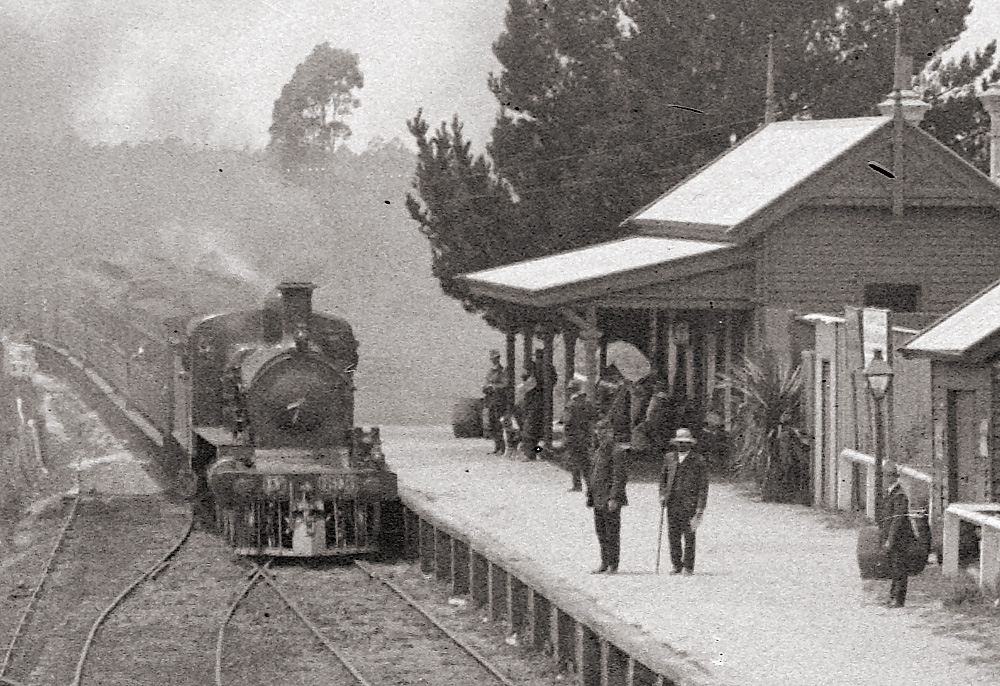 A 280 Walker running an up Daylesford service pauses at Lyonville circa 1970
Official VR photo.
---
TRENTHAM
ABOVE: This well known postcard is a favourite of mine. It beautifully shows a typical VR branchline mixed train in the early 1900's.
Judging by the angle of the sun this is the morning down Melbourne to Daylesford train seen departing Trentham.
BELOW: Near the end of the Daylesford branchlines life we see T 405 in a very similar position during its station stop whilst running a
Daylesford pass. April 25 1977.
Photo courtesy Chris Wurr

BELOW: Looking in the opposite direction we see T 357 departing Trentham on an up Daylesford - Melbourne pass. on a very hot January day
A "bughut" is stowed in the carriage dock and at the extreme right we can see wagons loaded with SEC poles, probably the primary source of revenue
on the Daylesford line in its last 20 years. Jan 29 1977, passenger service ceased 8 months later and the whole line closed 18 months after
this photo was taken
Photo courtesy Bob Wilson.
feel free to email me with any corrections or comments
page created
Thu, 25 Oct 2012