ABOVE: Moama, looking North. 1988
In 2015 I revisited Moama to get the view seen BELOW


ABOVE: On July 8 1978, 50 years of Derm's was celebrated. I can't remember if this was the regular Deniliquin Derm that carried a special headboard
or if it was a "special". In any case it is seen here pausing at Moama, just over the border from Echuca.
BELOW: The original Deniliquin & Moama company station building at Moama, date unknown
Photo courtesy State Library of Victoria collecetion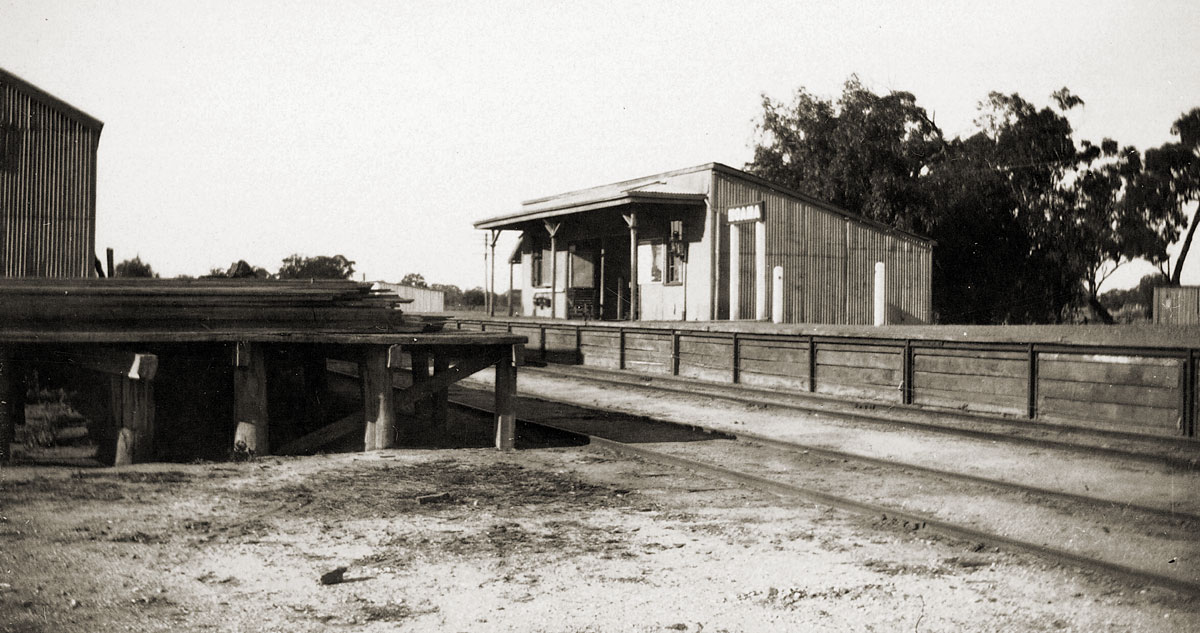 feel free to email me with any corrections or comments
page created
Wed, 4 Nov 2015