3 Harris trains stabled at Glen Waverley are being prepared for the afternoon peak. Left to right, 587M, 549M and an unknown 700 series
1986.
BELOW: The same location 23 years later (Dec 2009) with 1 Connex and 2 Metro branded Comengs
BELOW: The same scene in 2015, the Glen Waverley line is now almost 100% Xtraps.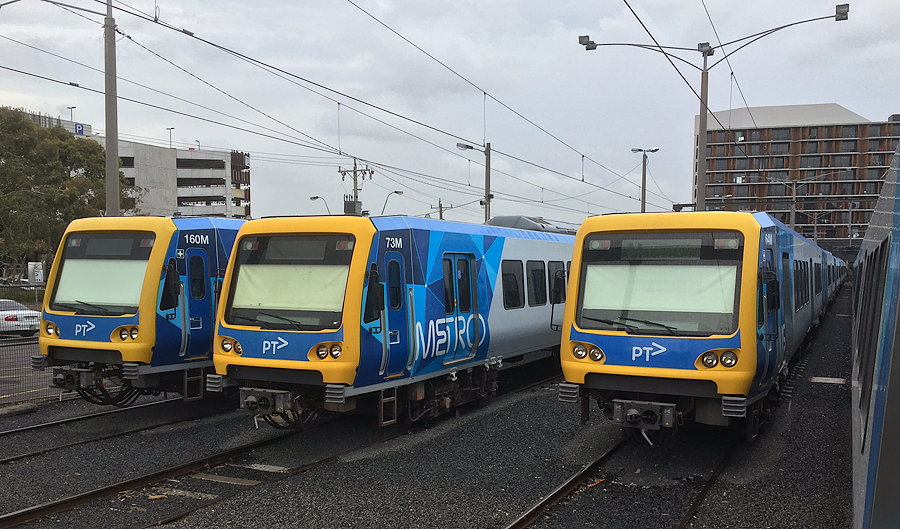 feel free to email me with any corrections or comments
page created
Thu, 26 Nov 2015