SUNSHINE
The "Greaser" was a train that lubricated the overhead wires, it ran over every suburban track about once a month. It is seen here arriving Sunshine on its way to St. Albans. Nov. 27 1985.

Sunshine, looking towards Melbourne. I believe this photo was taken to show construction of the overpass that would eliminate the Hampshire Road level crossing in preparation for the Melbourne to Albury standard gauge line (opened 1962). The standard gauge goes behind the up station building (building on the left) The overpass was opened (and the interlocked gates abolished) on Aug 20 1961.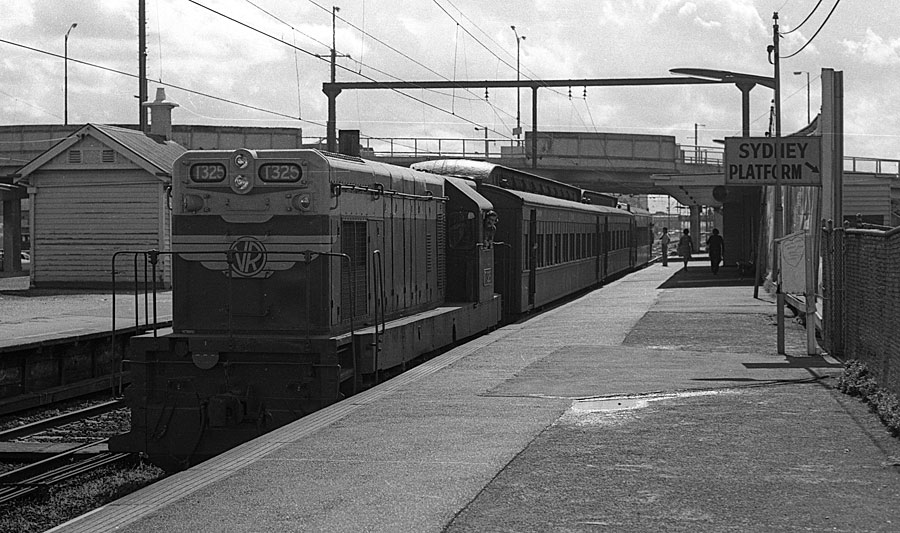 An up pass. at Sunshine, 1978.

T's 401 - 413 - 364 - 327 on a down Seymour goods at Sunshine, Oct. 21 1978.

T 364 brings an empty stock train off the Brooklyn loop line at Sunshine on its way North, 1978.

A 280 Walker railmotor departs Sunshine, probably bound for Kyneton.
Dec. 2 1979
Photo courtesy Peter J. Vincent

B 63 - T 346 depart Sunshine on the Mildura to Spencer St "Vinelander" Nov. 5 1979
Photo courtesy Peter J. Vincent

I can't recall wny a 3 car silver was in the back platform at Sunshine but I obviously thought it worthy of a photo. circa 1978.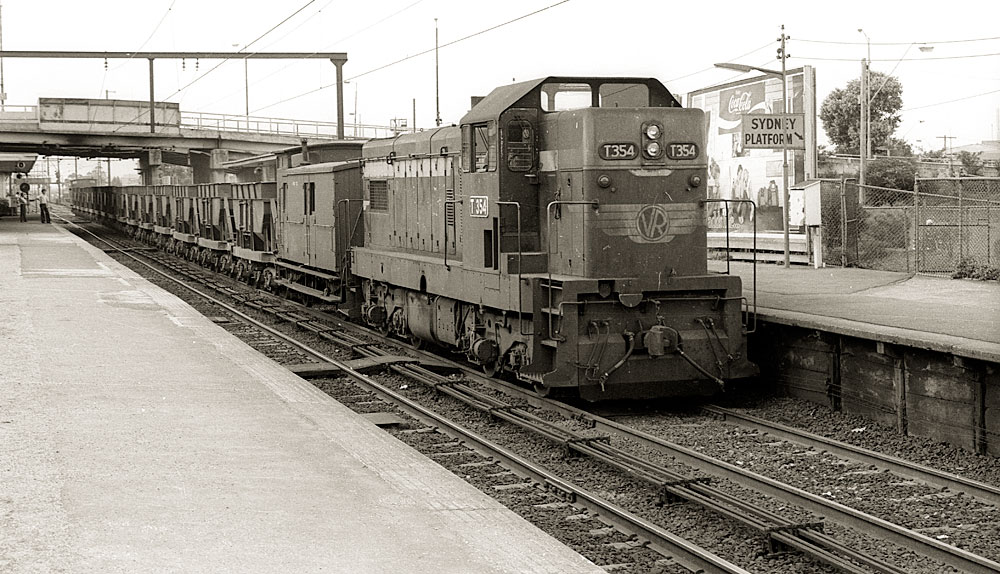 T 354 heads an up Ballast train through Sunshine, 1979.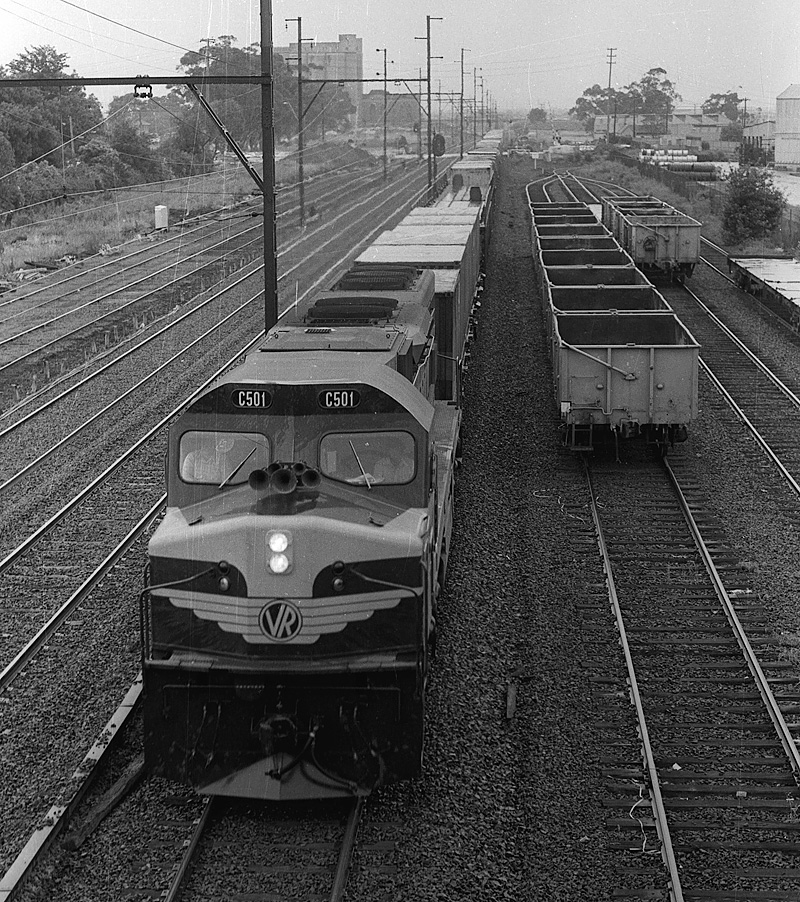 C 501 on an up Standard Gauge goods passes the long gone International Harvester sidings at Sunshine, 1978.

ABOVE: A down Harris arrives at Sunshine, 1980.
ABOVE: T 340 arrives Sunshine on a short up oil train, 1980.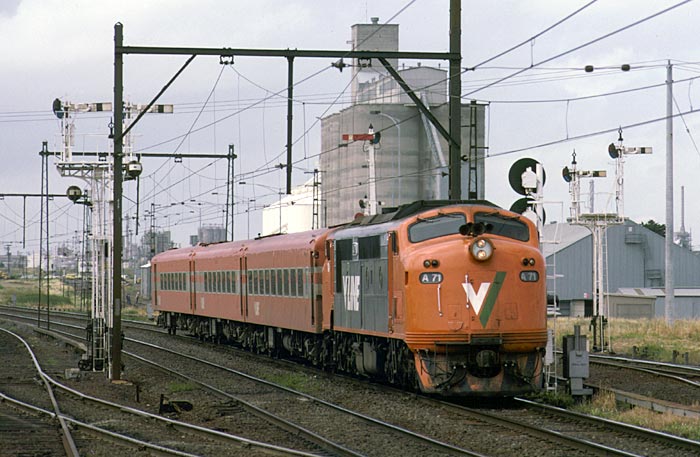 A down Bendigo pass. arrives Sunshine Nov. 27 1985

X 54 and an S depart Sunshine on the Adelaide to Melbourne "Overland" 1988.
feel free to email me with any corrections or comments
page created
Tue, 1 Mar 2016