A view of Geelong station looking towards Melbourne, 1885. The 0-6-0 loco shunting over the level crossing was classified "R" in 1886, later known as "Old R's" (nicknamed Bulldog R's)
In 1916 this crossing, Railway Terrace, was abolished to due construction of an underpass.
Photo by Emma Nettleton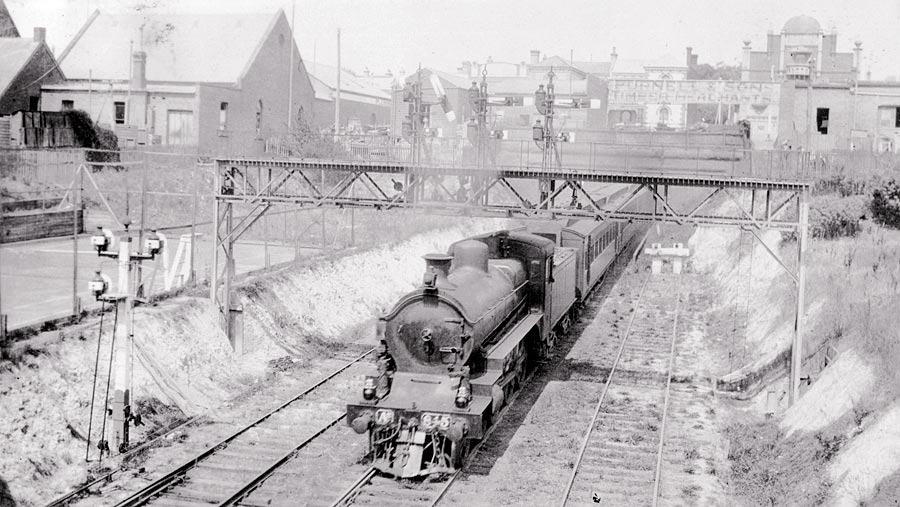 A2 845 exits the Geelong tunnel on an up Port Fairy pass, circa 1930
---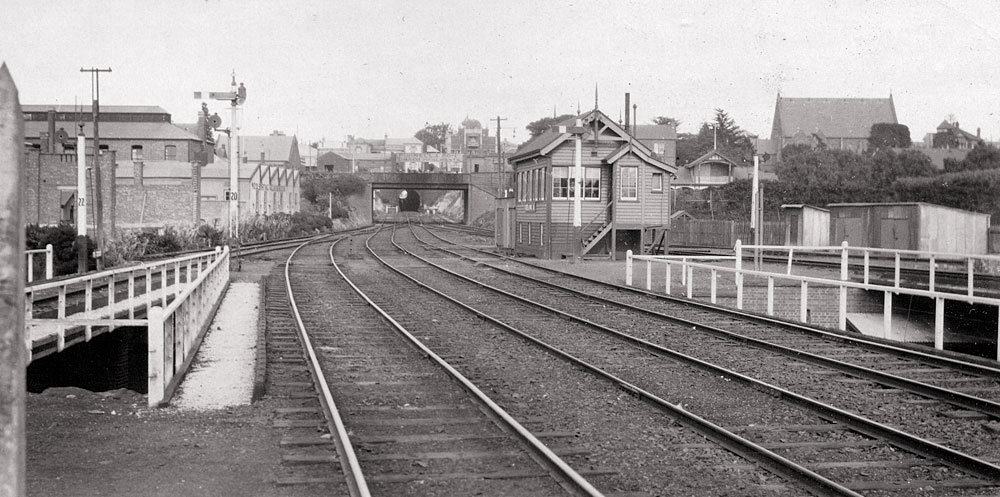 ABOVE: This photo was taken from the platform at Geelong looking south towards the tunnel. The signalbox on the right was Geelong B box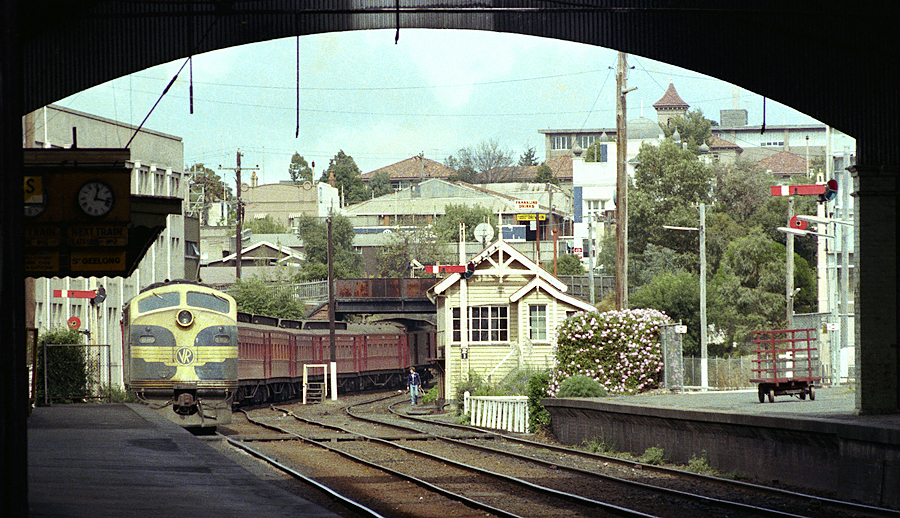 ABOVE: an up pass exits the tunnel and arrives at Geelong, 1980.

ABOVE: F 211 shunts GY's loaded with briquettes between Geelong and Maitland Street signalbox as construction continues of the
overpass that resulted in the abolition of Maitland street, 1980

2004 view looking south just before the semaphore signals were abolished.
Photo courtesy Rob O'Regan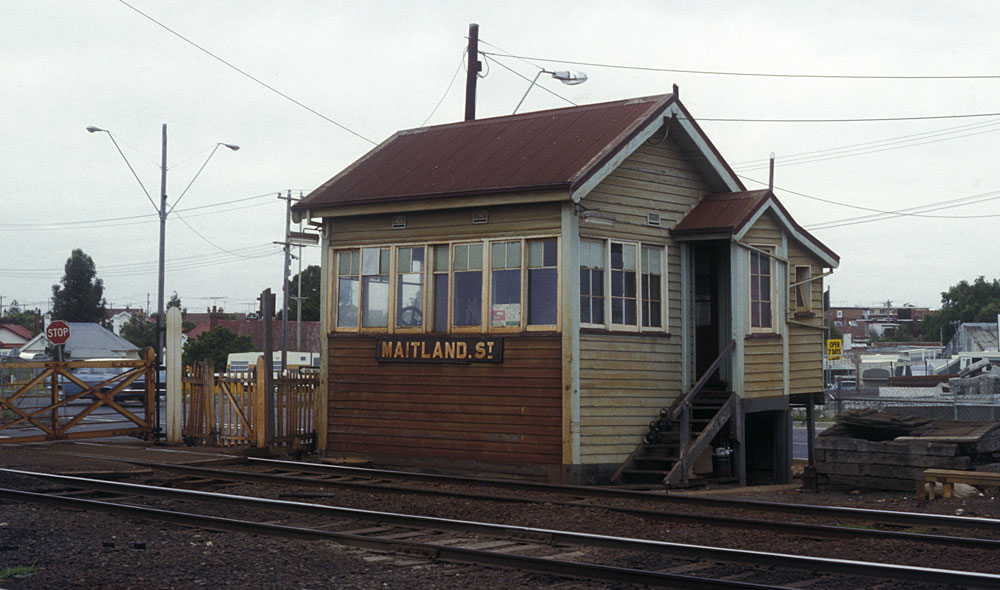 Maitland Street box controlled a set of interlocked gates at Maitland street just north of Geelong station.
The grime on the front of the signalbox is the result of years of arriving passenger trains making their final brake applications
as they approached Geelong platform. The interlocked gates and signalbox were abolished Aug. 6 1982 as a result of an overpass being built.
Photo date 1980.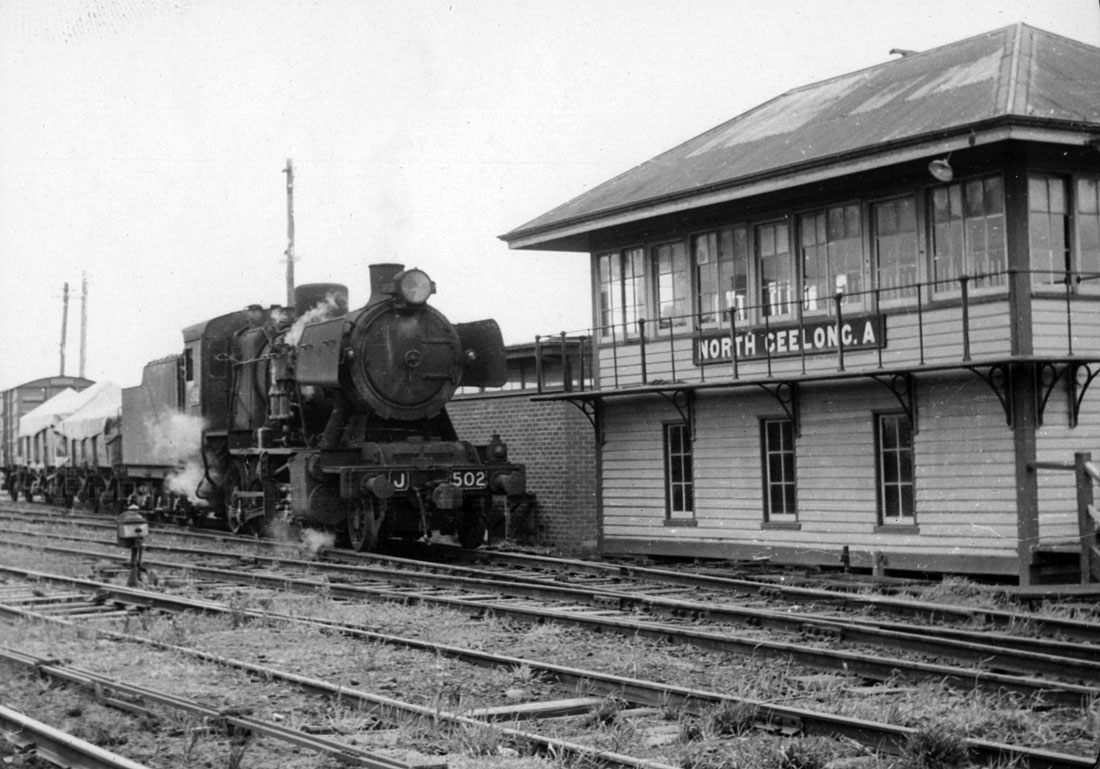 J 502 trundles past North Geelong A box, cica 1960

ABOVE: P 18 waits to depart Geelong on a late night service to Melbourne. May 31 1988

ABOVE: An up pass sits at South Geelong station, 1980.
feel free to email me with any corrections or comments
page created
Fri, 20 Jul 2012