A pair of X's pick up the staff at Warrenheip on the 0655 Dimboola to Spencer St. pass. in 1978.
Compare this photo to the photo below taken 8 years later!
X 53 brings the up Dimboola pass through Warrenheip. April 3 1986. The whole train is painted in the V/Line colour scheme, the station building has been demolished and the train is now running to Melbourne via North Geelong.
---

C 503 on a Adelaide bound "jet" passes through Warrenheip. 1980
---

When I got my first camera one of the first photographic assignments I set myself was to replicate the famous shot of a
B - T - R climbing Warrenheip bank. This shot is from the first roll of slide film through my new camera.
I don't know why a dirty old S class was leading the brand new C class, presumeably the C had suffered some sort of failure. 1977
---

Classic power on Melbourne to Serviceton "Jets" for many years was 2 S class back to back
as seen here on an up"Jet" approaching Warrenheip, 1979.

X 44 on the 8.30am Melboure to Horsham pass, 1979.

2 Cs on a down jet at Warrenheip, 1988.
---

Looking east from the junction, a Melbourne to Adelaide train seen on the left, the line to Geelong curves away to the right. 1978.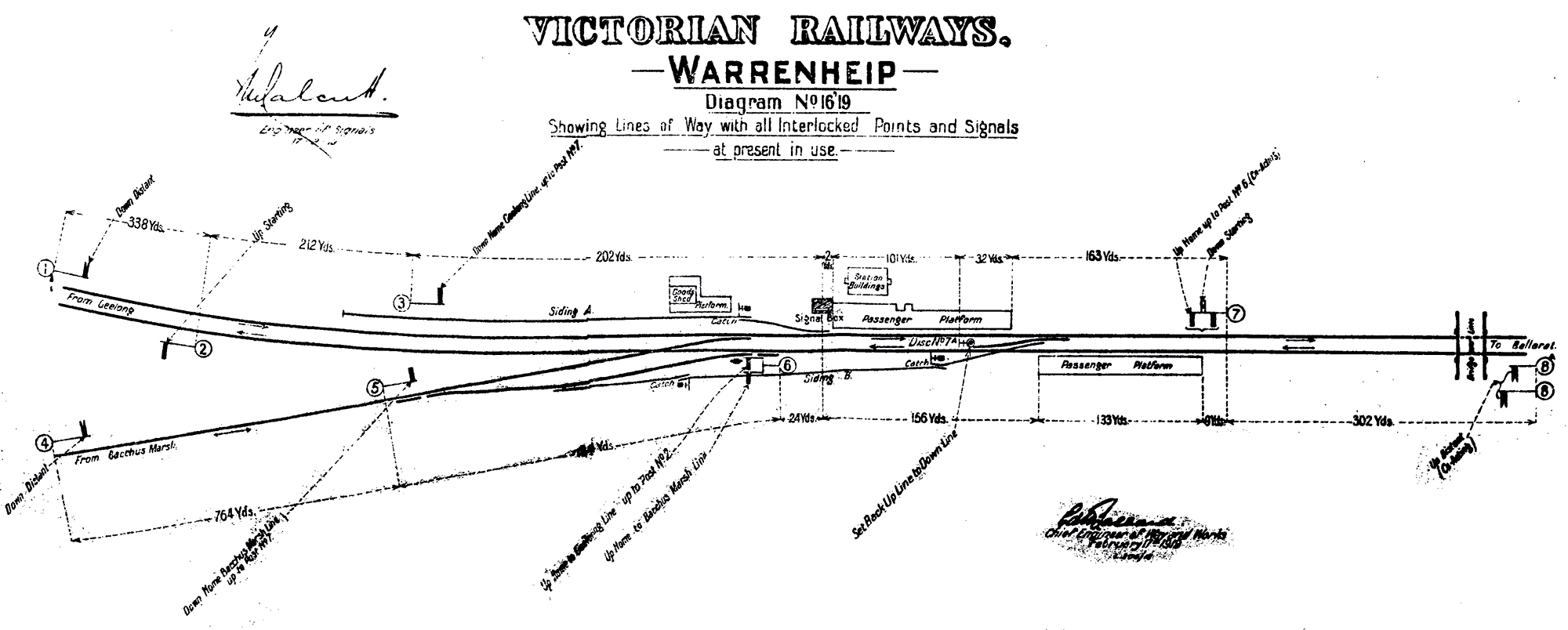 feel free to email me with any corrections or comments
page created
Sat, 20 Oct 2012