W
workmens sleepers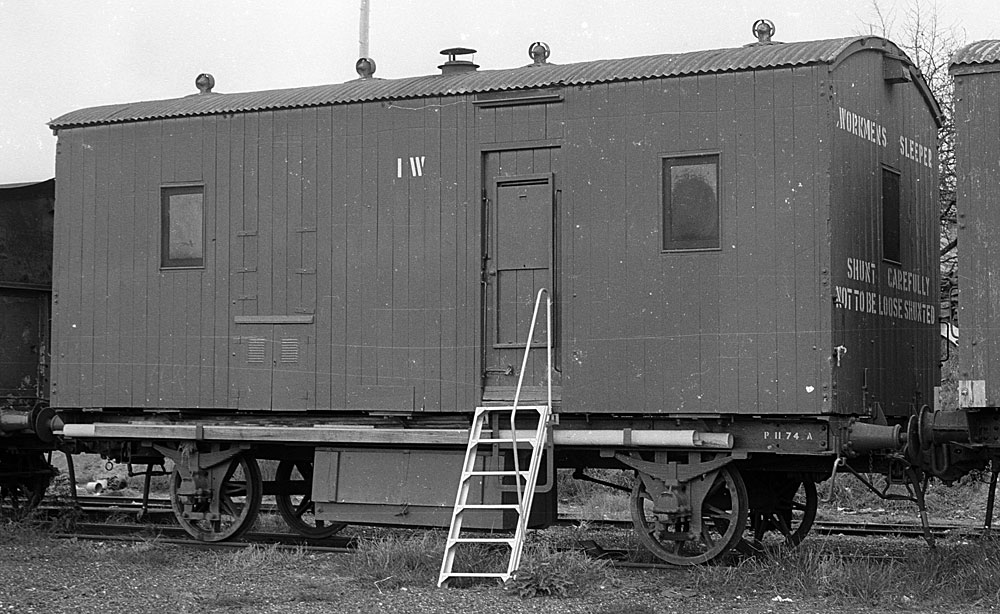 | | |
| --- | --- |
| Number in Class | 247 (1976 total) |
| Number group | 1 - 468 |
| Construction period | |
| In service | 1910 - late 1970's |
| Where built | various |
| | General arrangement |
By the late 1970's there were three distinct types of 4 wheel workmens sleepers.

W 1
, shown above, was a purpose built sleeper type that started appearing in 1910.

W 235
, shown below, was a redundant 4 wheel passenger car that was cascaded into Way & Works service when its revenue days were over

W 442
, shown bottom, was a bogie passenger car that was chopped up and placed onto a 4 wheel underframe.
In service they were a 4 wheel version of the WW workmens sleeper. They were used to house railway employees at wherever they were working. Railway employees usually called them "Bughuts"
---

A W undergoes conversion from an unknown passenger carriage at Newport workshops, 1960
Official VR photo, M 7030