MACEDON
Macedon Jan 1986.
ABOVE: looking North, towards Bendigo.
BELOW: looking towards Melbourne.
In May 1994 Macedon lost its signals and was disestablished as a double line block post.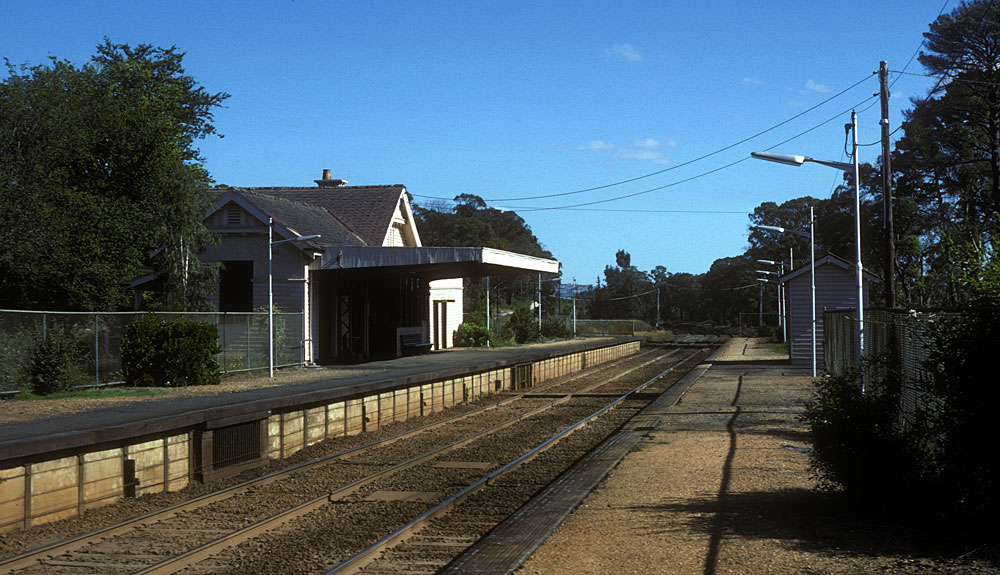 BELOW: A similiar view circa 1910
These station buildings date from circa 1913.
---

Macedon, a down train next to the water crane. circa 1920
---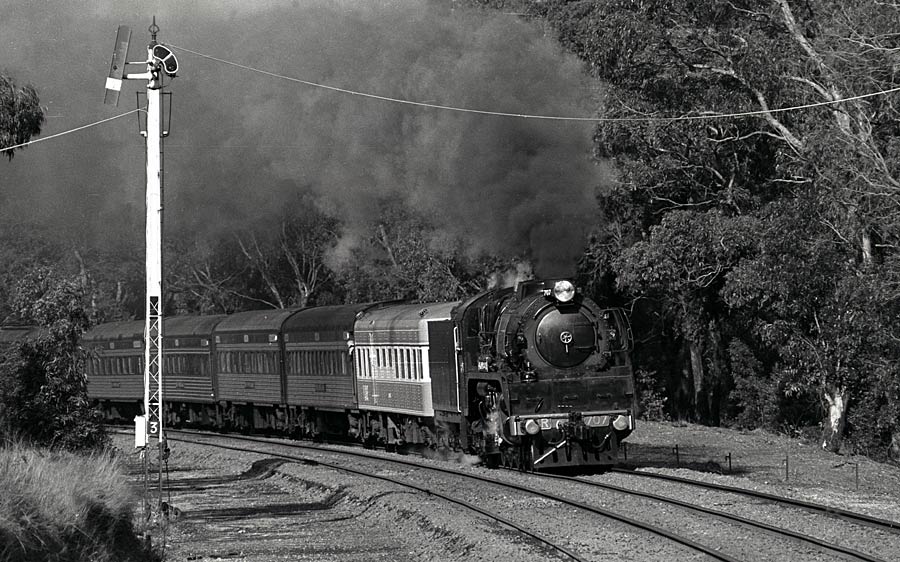 R 707 is in the capable hands of Lyn Helsby and Ross Gorman as they power upgrade through Macedon on a charter train for
the Rolls Royce club in May 1988. It was the first time an R had been authorised to travel at 115 km/h since
the days of regular service.
In May 1994 Macedon was disestablished as a block post and all signals were removed.
---
ABOVE & BELOW: Two views of Macedon looking towards Melbourne in 1964
Both photos courtesy Stuart Lodington
feel free to email me with any corrections or comments
page created
Wed, 20 Feb 2013