RIDDELLS CREEK
1977 Box Diagram
1981 Signal Diagram
ABOVE: S 309 and T 344 roar through Riddells Creek on the noon up Bendigo to Melbourne pass. 1979.
BELOW, the same view 31 years later, Feb 2010
---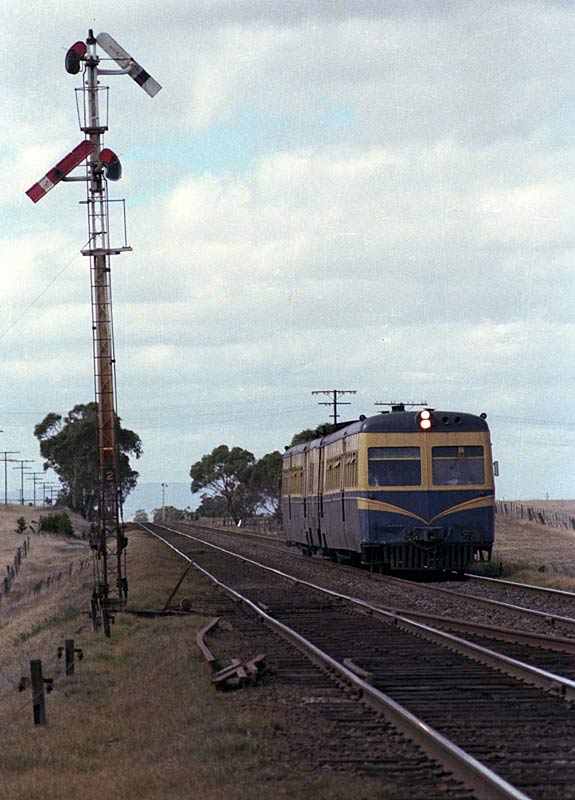 A 280 h.p. Walker railmotor approaches Riddells Creek while running the 12.20pm Spencer St to Kyneton service. 1979
---
A 6 lever frame was provided in 1927, the 6 levers operated the 3 down and 3 up signals, All points were trailing and hand operated.
The down signal on post 3 is called a home on the diagram but I would argue that it was a starting signal as it was the authority to be
in the Double Line Block section and that signal had nothing whatsoever to do with the points in front of it.
Riddells Creek was abolished as a double line block post and the interlocking was abolished, April 27 1993.
BELOW: The following 12 photos were taken Feb. 1984 courtesy David Langley.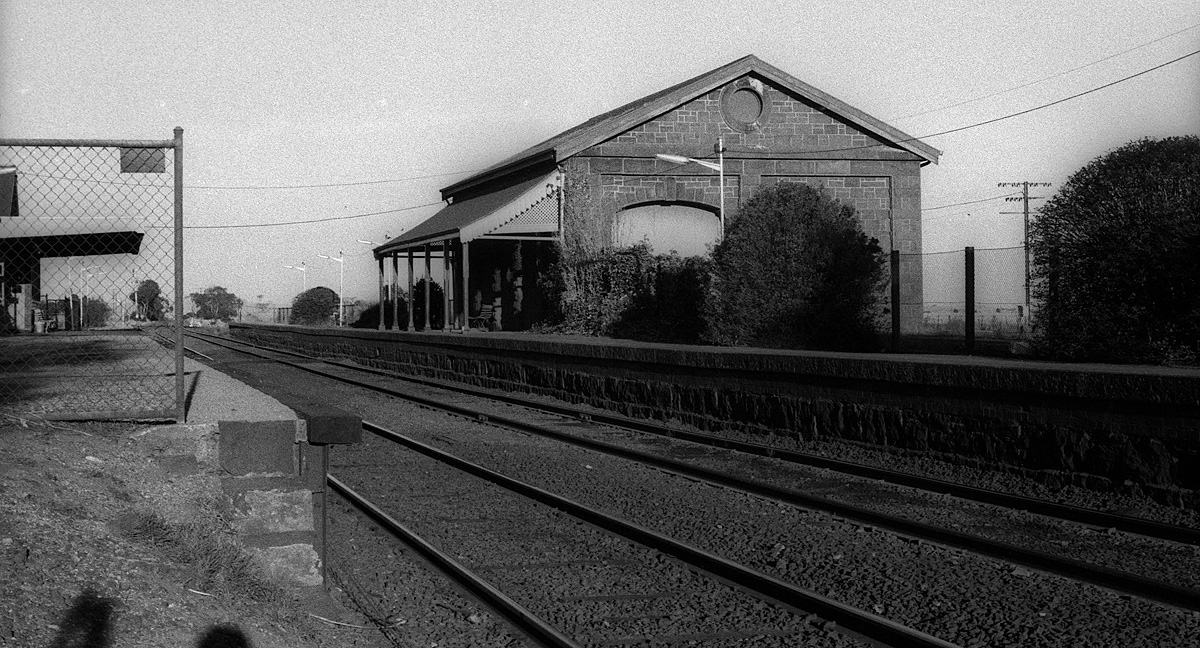 The down side building/goods shed looking towards Melbourne.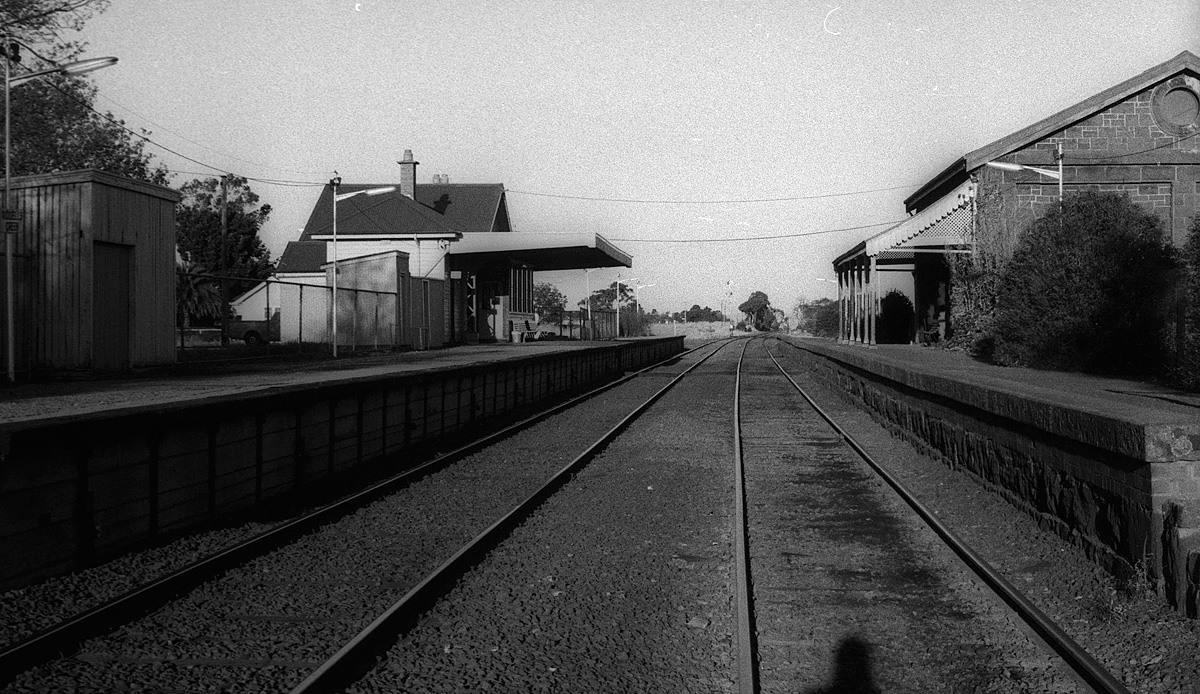 Looking towards Melbourne
Looking towards Melbourne showing the up home and down starting signal (called a home on the signal diagram)
The trailing points from the goods yard are operated by a simple weighted lever.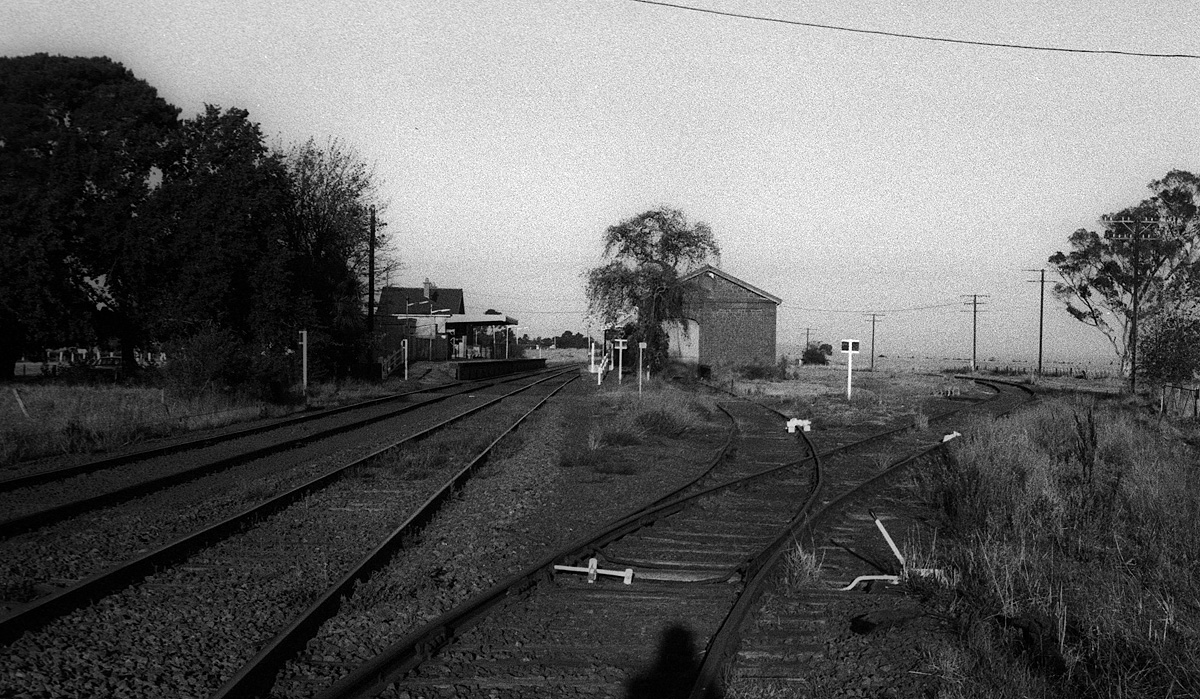 The down side goods yard.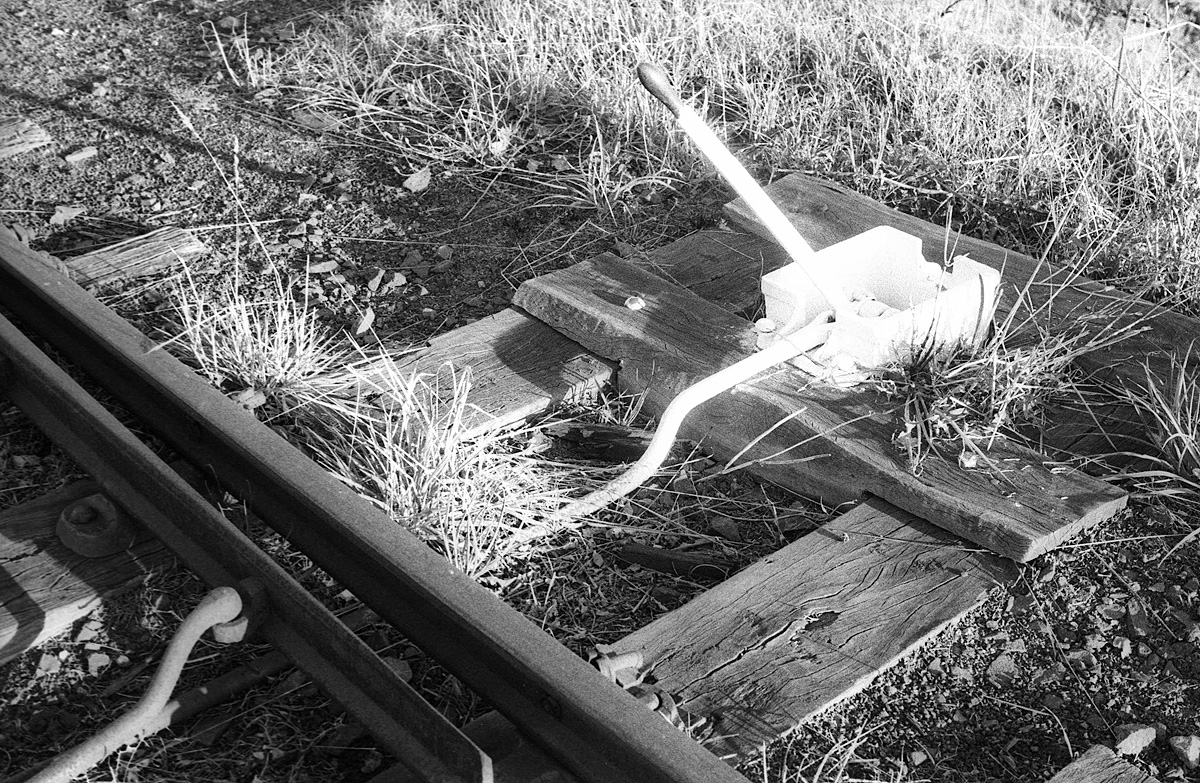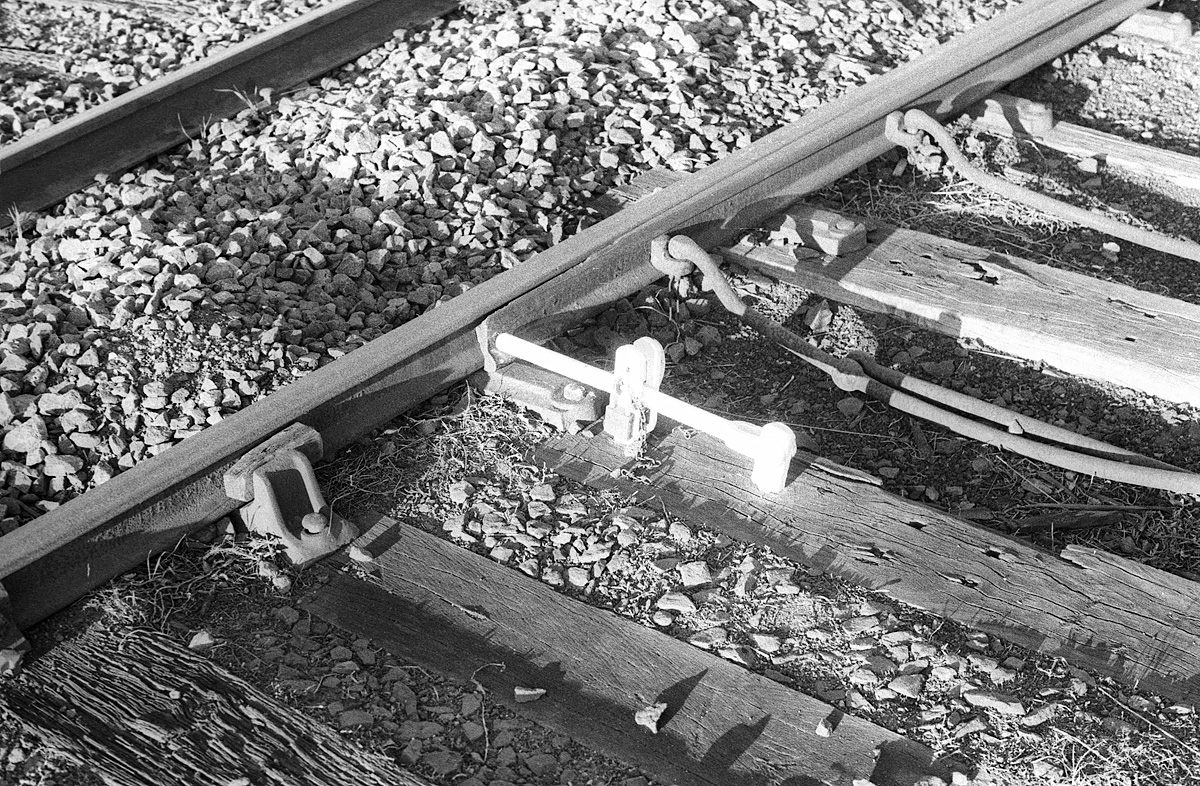 Padlocked lockbar in the goods yard.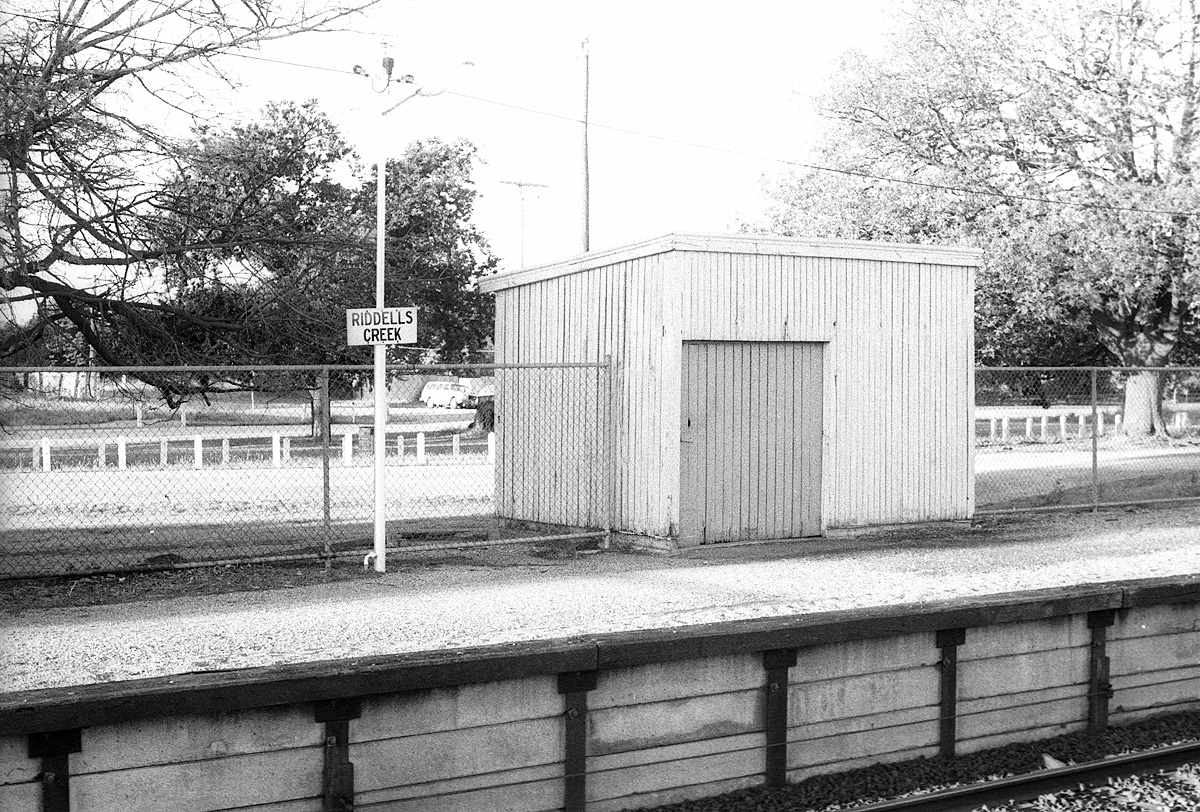 Parcels shed on the up platform.
Up side station building, looking toward Melbourne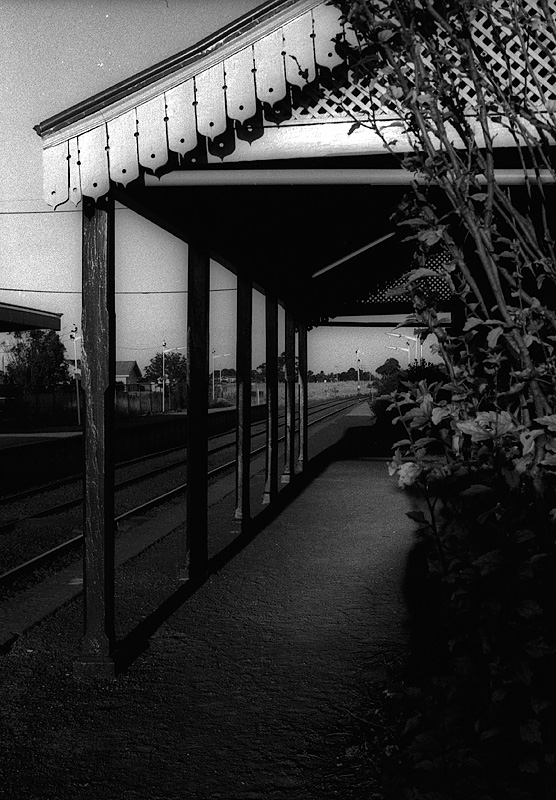 The ornate awning/verandah on the down side.
View from the goods yard looking towards Melbourne.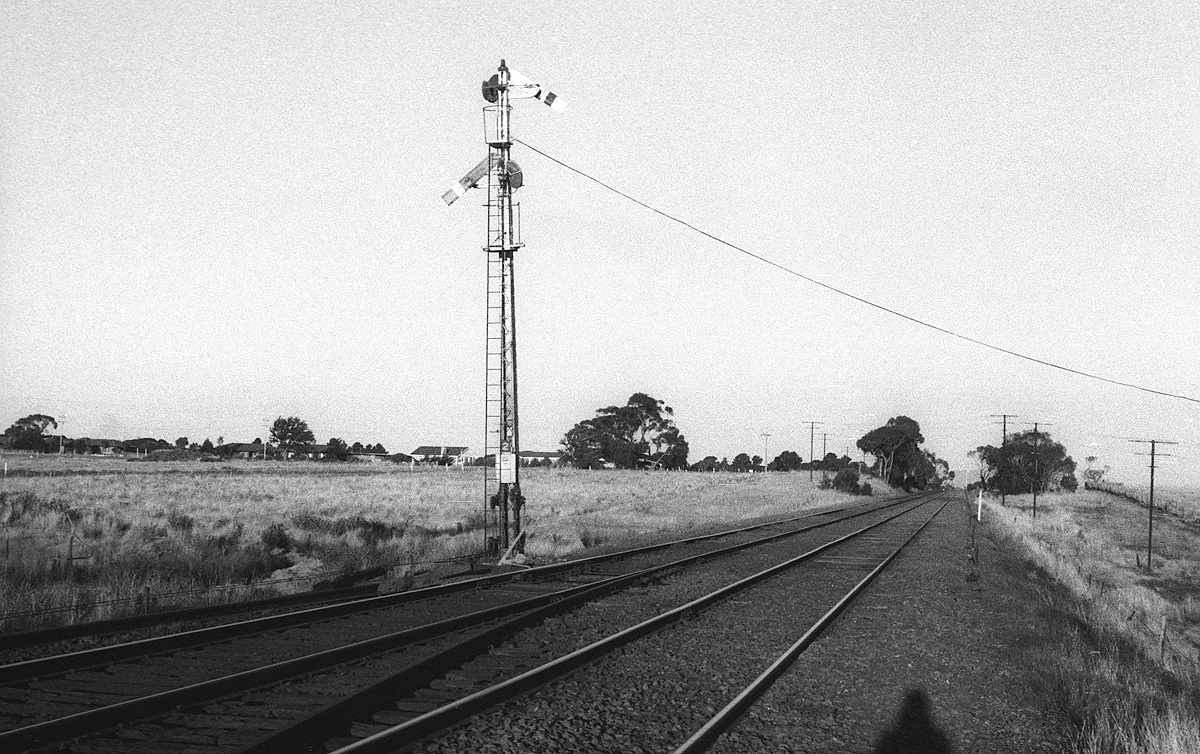 Looking towards Melbourne, post 2 has the up starting signal and down home on the same post.
The buffers for the long removed sidings on the up side. (probably removed mid 1970's.
feel free to email me with any corrections or comments
page created
Fri, 15 Jun 2012