At least two KMQ's were stencilled for explosive traffic and KMQ 67 even got a unique paint job for this traffic.
The transport of explosives by container rather than by P vans came right at the end of this traffic.
KMQ 67 (below) at Albury June 1980
KMQ 86 (above) at Tottenham, Dec. 1981
Both photos courtesy Rob O'Regan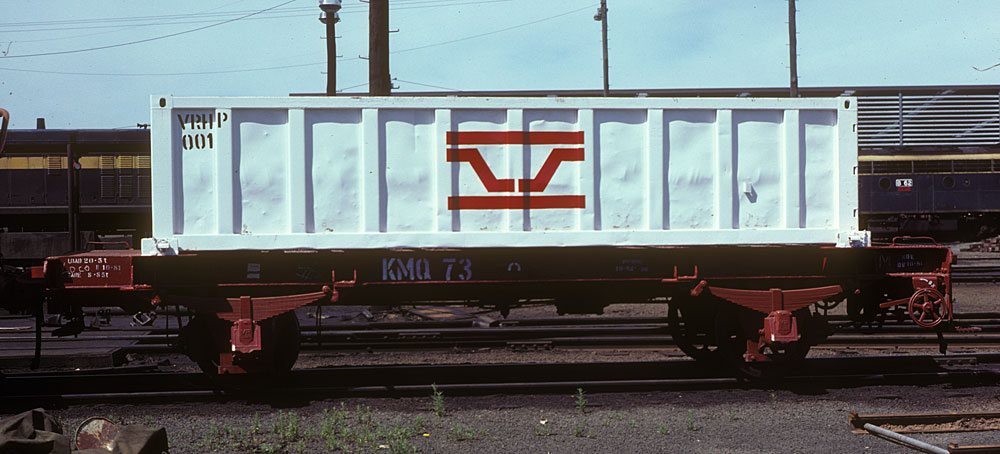 KMQ 73 at Dynon, Jan. 1982
Photo courtesy Rob O'Regan

KMQ 79 at Albury, Oct. 1981
Photo courtesy Rob O'Regan

KMQ 80 (ex U 834) showing the original location for the class/number board which was prone to being
crushed when being loaded or unloaded.

KMQ 118 at Port Melbourne. April 1 1978, showing the damage that the number board incurred during conatainer loading.

KMQ 133 and 134 had different container lugs for the Dyers containers seen here. It also shows the "crushproof"
number boards that were applied from about 1978 onwards.

KMQ 134 loaded with Dyers containers at Dandenong. April 23 1978
Photo courtesy Geoff Winkler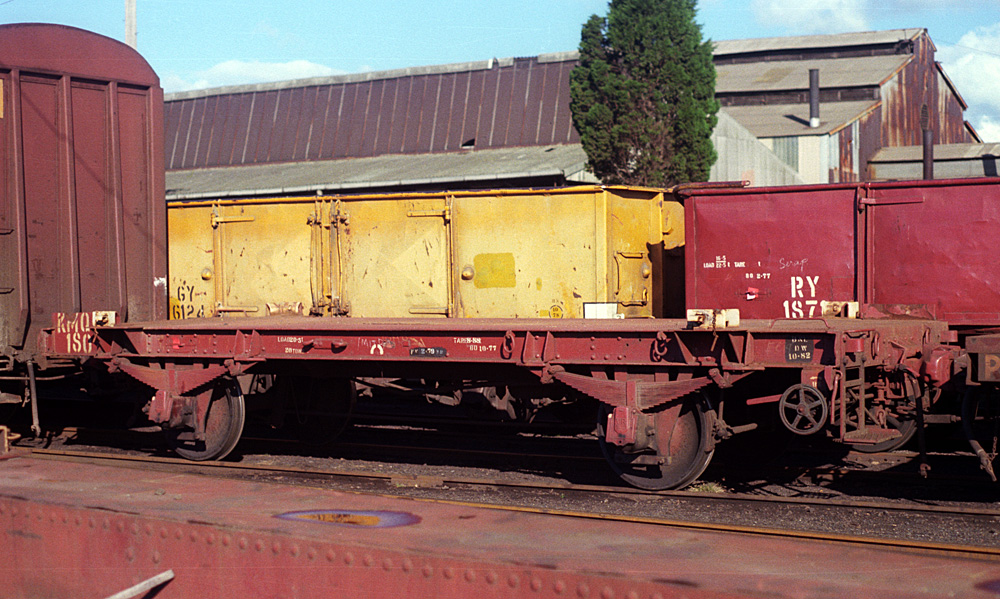 KMQ 180 at Nth Melbourne workshops, 1978.

KMQ 166 showing the damage that conatiner loading could inflict on the numberboard
which led to the redesigned numberboards that were centrally located
Photo 1979 courtesy Peter J. Vincent