VLX louvre van
VLX 212 at Westall, 1978. showing a VLX with load compensating equipment.
| | |
| --- | --- |
| Number in Class | 660 |
| Number group | 1 - 660 |
| Construction period | 1962 - 1968 |
| In service | 1964 - end |
| 1979 recode | VLCX |
| Where built | |
| DIAGRAM | |

The VLX's became the standard VR bogie louvre van by their sheer numbers. A common sight on any interstate freight they saw wide service over the entire system. For such a big class there were not many variations, main ones included different doors and different ends.
Diagram V5 shows the group of VLX's fitted with load compansating/grade control equipment. Most VLX only had grade control equipment.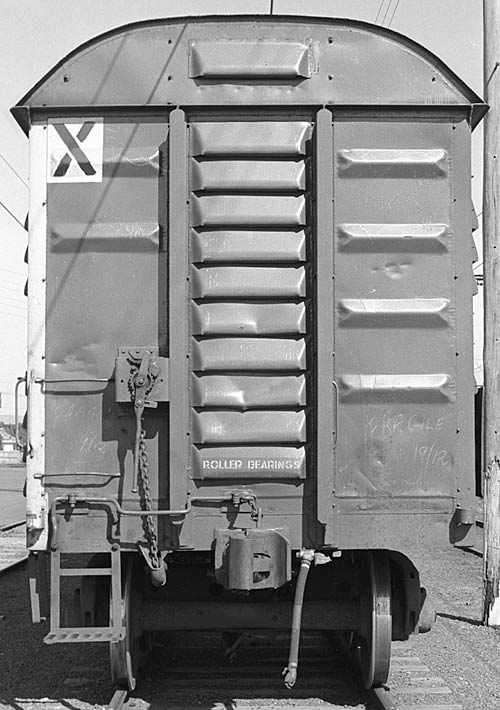 Handbrake end view of VLX 306
---

VLX 1 at Westall 1978

VLX 2 at Westall, Oct. 1977. Note the abscence of the end roof louvre.
Photo courtesy Peter J. Vincent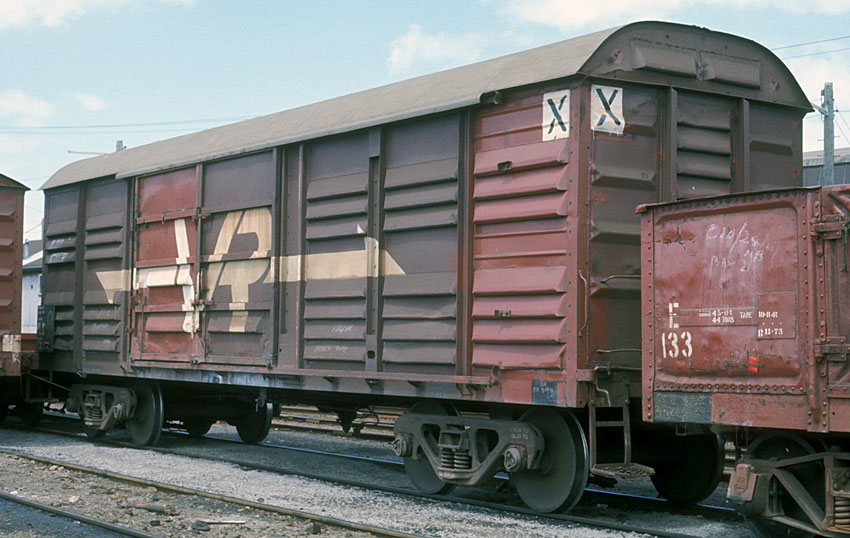 VLX 75 at North Melbourne, Nov. 1977. It appears VLX 75 has had a bit of a mishap as the freshly painted panel attests,
it appears this panel is of the VSX style. Also note the double end louvres, Nth Melb, Nov. 1977
Photo courtesy Peter J. Vincent

Note, only one louvre on right hand door.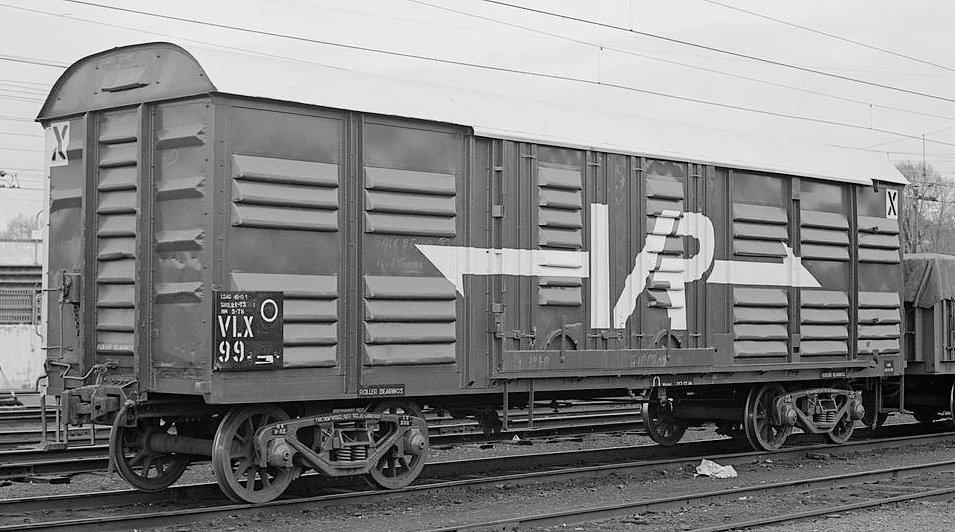 VLX 99 circa 1978
Photo courtesy Peter J. Vincent.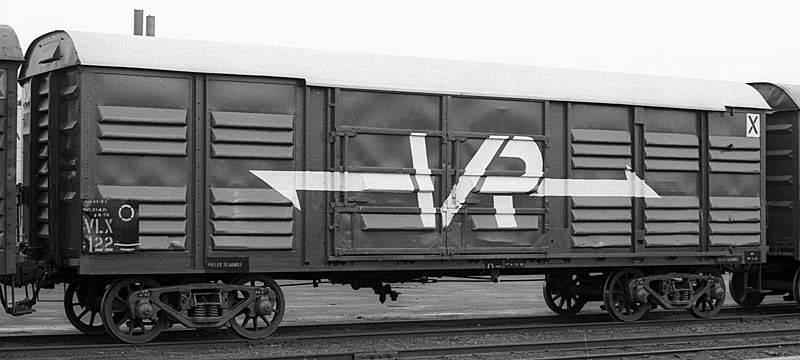 VLX 122 at West Footscray. June 1978
This photo is included to show the all spoke wheels that could still be found in the late 1970's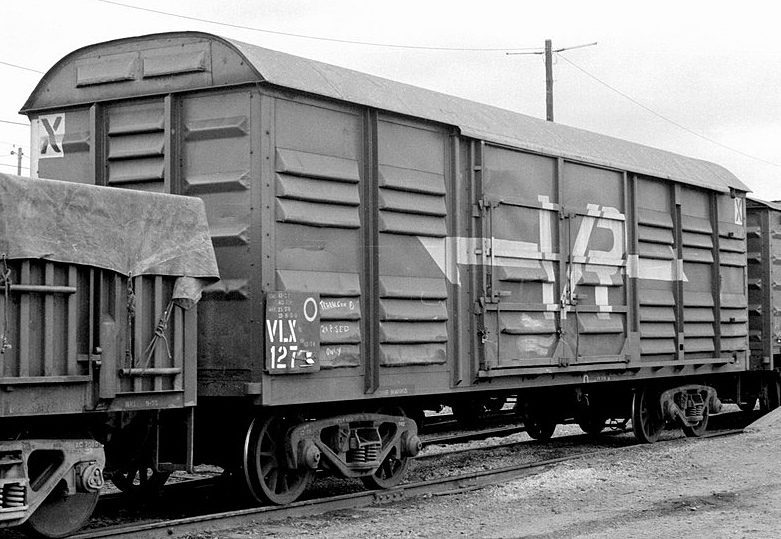 VLX 127 showing the double end louvres, quite a rare variation. photo date 1976
Photo courtesy Rob O'Regan

VLX 310 at Nth Melbourne workshops, circa 1979
Photo courtesy Peter J Vincent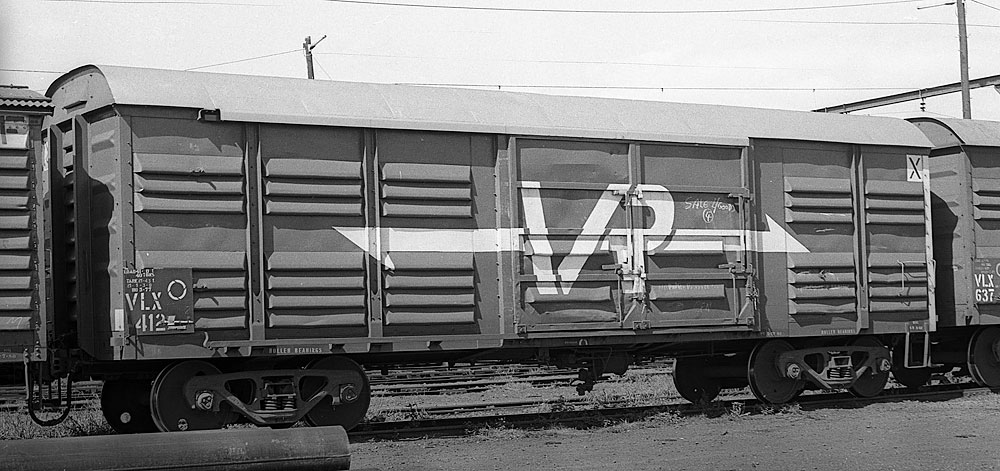 VLX 412 at Traralgon. March 1978.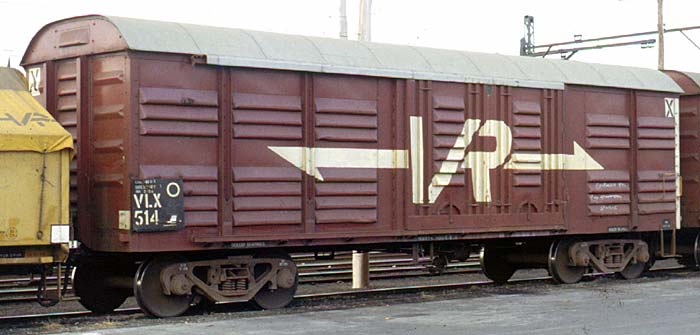 The fitting of VSX type doors was fairly common on VLX's

VLX 582 has recieved new doors (forklift accidents were common) but the VR logo has not yet been applied.

Non handbrake end of a standard VLX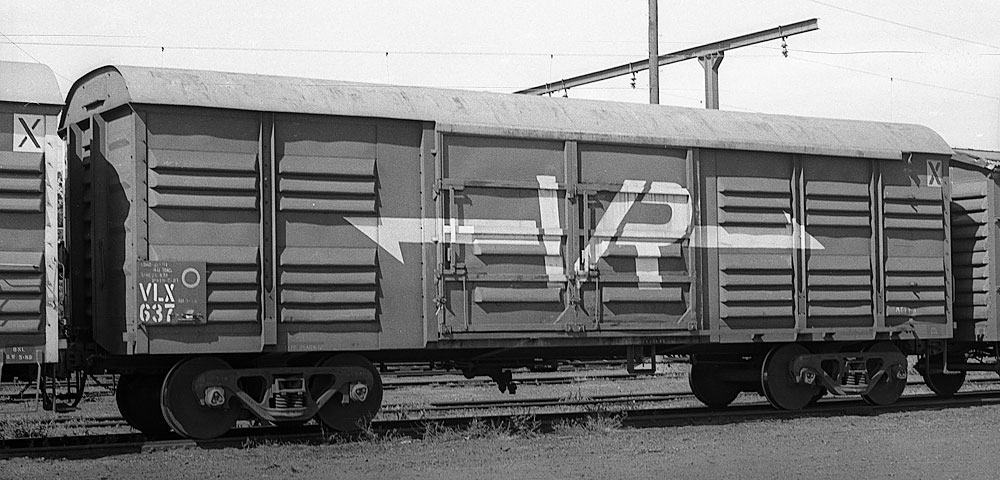 VLX 637 at Traralgon. March 1978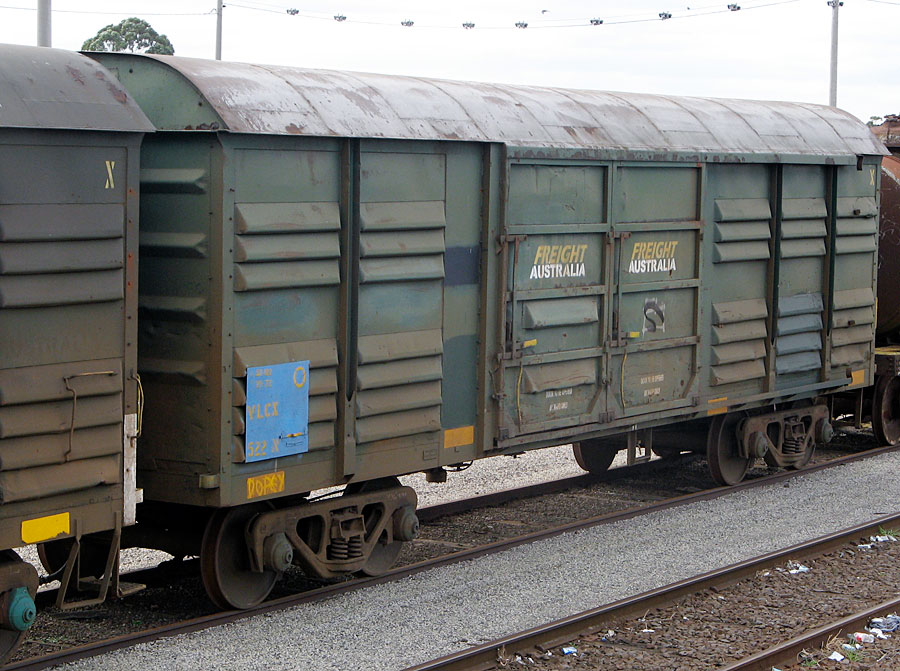 VLCX 522 at Tottenham yard. July 2008.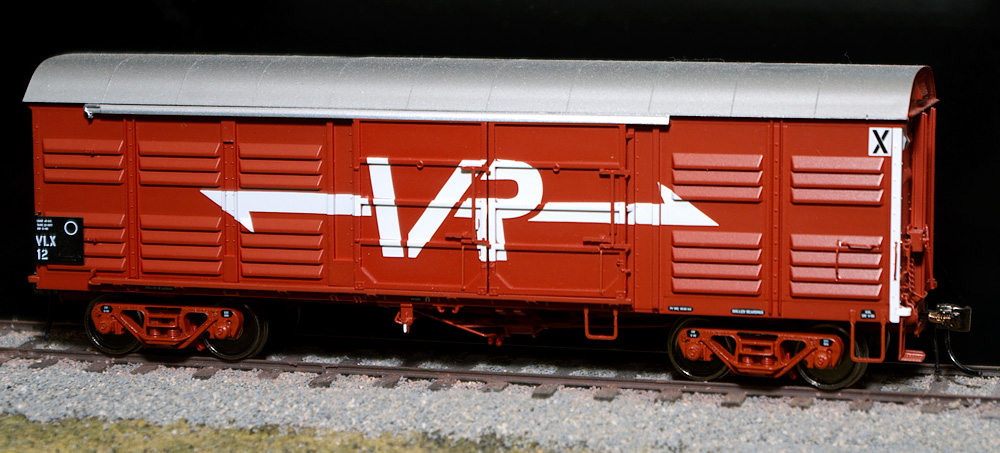 In 2015 Auscision released a supurb HO scale ready to run model of the VLX class.
Page last updated Wed, Dec 2, 2015