This view of Castlemaine was taken about 1912, it shows a down passenger train arriving with an A2 and very new E cars.
A train to Maryborough or Maldon is seen in the back platform.
Photo from the Chris Elliot collection
Below, same view as above photo, date circa 1908
A very early view, probably not long after opening, looking towards Melbourne. In 1914 the yard was greatly expanded with tracks occupying the area on the right. Photo courtesy State Library Victoria.
This view is looking east with the goods shed on the left and the platforms on the right. Like the previous photo, I'm guessing it was taken not too long after opening.
Photo courtesy State Library Victoria.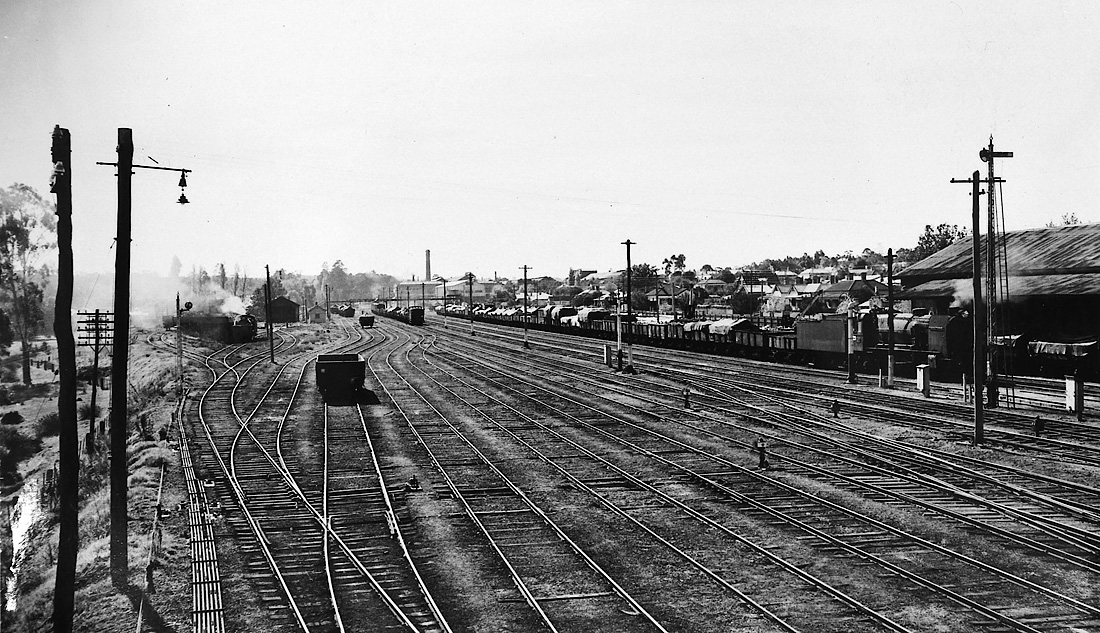 A view of Castlemaine yard, circa 1940, looking towards B box and Bendigo.
---

B 60 runs around its train from Melbourne prior to running its 25th anniversay train to Maryborough, July 16 1977
Photo courtesy Warren Banfield

The guards kit is seen in the doorway of ZLP 62 as he prepares to changeover with T 397 - T 345 - Y 173 on the 11.00am Melb Yard to Bendigo goods
at Castlemaine. Dec. 22 1979

B 73 on a Bendigo to Melbourne goods is run through by another up goods that I was travelling on at Castlemaine. Jan. 4 1980
---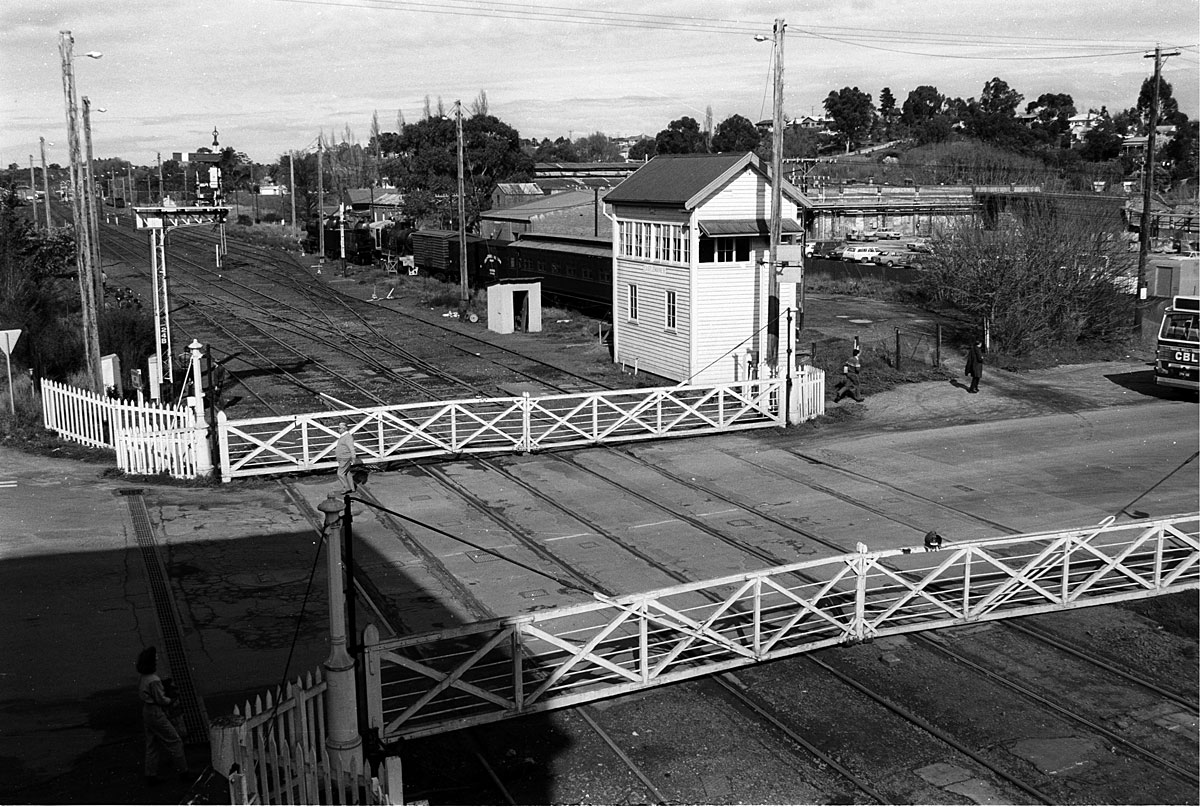 ABOVE: Castlemaine B box and interlocked gates photographed 1988
BELOW: The same view after the RFR project, 2006
feel free to email me with any corrections or comments
page created
Fri, 21 Sep 2012